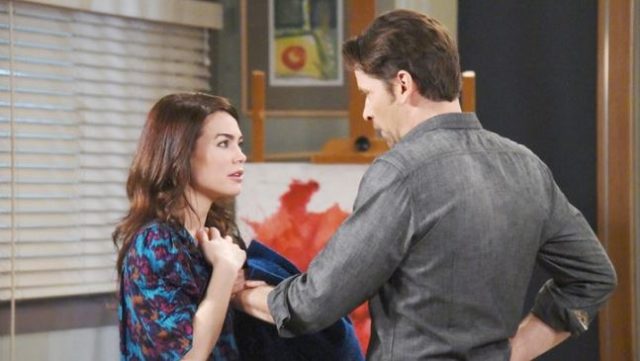 General Hospital fans aren't sure what to do about everything going on with Franco and Liz. We know it's not all good right now, but we also know that it will be all good in the near future. We all know that there will be a reconciliation between them in the coming few weeks when he is able to put the past in the past — where we've been saying he needs to put it for months now — and he will finally focus on the things that are important in his life. He's going to focus on the fact that he's got this woman in his life who loves him.
That's more important to him that the past, and he will realize it soon. This means there will be a wedding date soon, and we cannot even wait for that one! They are going to have such a wonderful time planning a wedding, and we've already heard other rumors, too.
We've heard she might be with child, and that will only make the situation that much more beautiful for them. Franco seems like he would be the type who would make a wonderful father, so this might be just what he needs to get him out of the past and into the present. He cannot focus on being a father and the kind of man he didn't have growing up if he's worried about the stuff that no longer matters to him. So this might be it, fans. And it might be good.