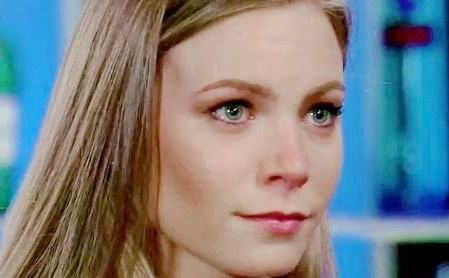 General Hospital fans are not going to spend another moment hoping for the best, we know it might happen and that's good news. We are beginning to see a subtle shift in the way that Nelle behaves, and we think there might be some good to come from this. Could she really be able to get her life together, change her ways, and make amends with the people she hurt? We think she wants to deep down on the inside so she can give her baby a chance at life that's good and wholesome.
But we don't think they will forgive her. This means that she's got a lot of work to do, and we think the natural disaster that's going to happen is going to be one of the best things that might ever happen to her. Being trapped in a room with Carly might just be the answer to her prayers. Perhaps this will help Carly see her in a different light.
Perhaps they will be able to talk without anyone running around and leaving in the middle of conversations they don't feel are going their way. Perhaps they will try and be honest with one another for once. That might make all the difference in the world, and it might make them all feel so much better about the way things are going down. Is this how she will change? Will it work for her, or will she lose her life in this situation and not get the chance?