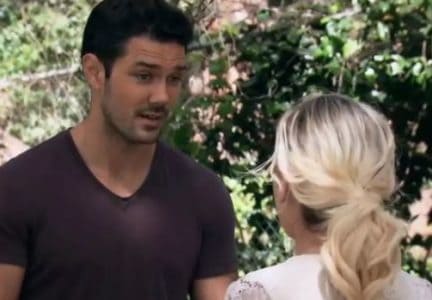 General Hospital fans aren't sure what is going on when Nathan refuses to be intimate with his wife. She's been gone for so long and only recently came back, and it seems that their own marriage is not going to work. They have some issues, and we think there is a chance she might not be happy with what is happening to them. They were married, he had to leave for work, then she got fired by his sister and had to leave him for her new job just as he came back. She's back now, and things are finally looking up, except that he is so friendly with someone who hates her.
Now her husband won't touch her, and she can't figure out what is wrong with him. She can't figure out if he's not in love with her anymore, if there might be something a little more to it, or if there might be a bigger issue in some vein. We aren't sure how they are playing this in their own minds, but we do have a feeling that they are not doing anything worthwhile in their own lives, and it means they are going to suffer a bit.
But we do know that while she might not have the attention of her husband right now, she's at least got it from her husband's new friend, Amy. They seem to be working on bonding and making up for the time they didn't get along, and that might be a little nice for Maxie.