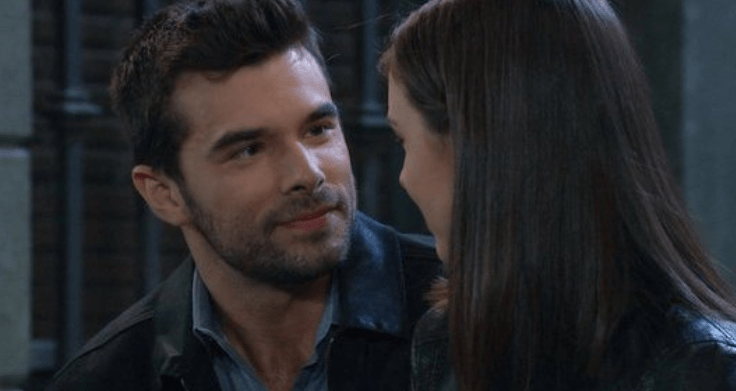 General Hospital fans were so excited to see it all go down and how it all played out so far. And we just loved watching Harmony make that call that would set off so many things in motion. She called to say that there was a missing person, that things were not working out as they were meant to work out, and that this was falling apart. No one knows what to do, how to do it, and what will happen next, but we do know that Sam has a chance to move into the situation her sister was in so that she can make things change, get to the bottom of what is going on, and make it right. She is a mess, and she has to do this now. She's losing out on her chance to make things right now that she knows how truly bad it is with the situation that is playing out in the moment. She's a mess, and it's all going to fall apart for her.
But, then there is the fact that we all have to focus on things like what is happening when Alexis gets to speak to Sonny. She knows that he was successful in his plan and that their daughter is now out of the cult's way. But, she has a long road ahead of her. She's still under their spell. They've brainwashed her, made her a mess, and changed her life in a way that is not going to make things right, but she has a long way to go to make this situation seem like it's good news. She's going to need medical help to get her through this, and that will not be easy to come by or easy for her or her family to endure.
What's Happening on General Hospital
A common cause unites Laura, Felicia, and Ava in an unlikely alliance. Will they be able to lure Ryan out of hiding and back to Port Charles?
A brand-new #GH STARTS NOW on ABC! @KristinaWagnr @MauraWest @GenieFrancis pic.twitter.com/CULC18Ma1C

— General Hospital (@GeneralHospital) April 9, 2019
We do love to see an unlikely trio like this one.
What's Next on General Hospital
"My daughter is in a cult." #GH pic.twitter.com/lI0n1UMfNN

— General Hospital (@GeneralHospital) April 8, 2019
Alexis has to go out of her way to pretend that things in her life are not working out her way. She will be very surprised and very upset when she learns from the cult that her daughter is missing, and she will pretend she has no idea that her daughter is safe and sound with her father and Jason. She will get a lot of lead out of her acting skills when they approach her about this, but will they believe her? Will they trust that she is not doing anything that will put her in jeopardy and in danger? They know she doesn't approve of Kristina's choices, and they know that someone had to have taken her. Shiloh is not the man who likes things that he believes belong to him taken from him, so this might turn into something that will not make a big wave in anyone's lives until he decides it is time.
Meanwhile, we know that there is a Molly who is about to ask Sam what happened to her sister. Sam will pretend she has no idea, and she might just be in danger. Her cover may be blown, and Jason may realize that he has to get in there to save her before it's too late and before anything else can happen to someone else he loves. She needs more time, though, and he knows it. Will he choose to let her stay where she is, or will he go barging in and save her life, too?
Stay tuned for more General Hospital and be sure to check out TVOvermind daily for the latest General Hospital spoilers, news, and updates.