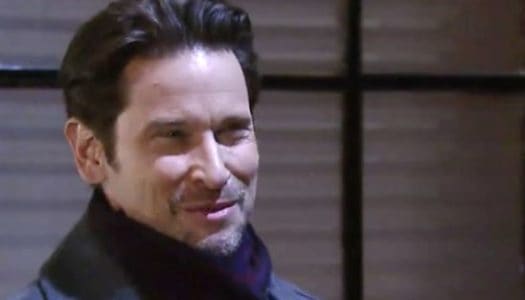 General Hospital spoilers tell us that Jim Harvey is a man to watch out for. He's not someone who seems to know the right things to do to make any friends, and everyone seems to find this new man is all up in their business without much reason to be. He's in the middle of virtually everything going on in the world right now, and no one can figure out where he is going with all this and why this is all happening in their lives as a result of his presence.
Of course, we hear that people are curious about him. Most importantly, it seems that Drew wants to know more about him. He seems to feel this is a man who might have some answers for him, and it might be something he can get away with if he focuses on what is going on in his life. Will he find out what he needs to know from this man? Or will this man help him find out what he needs to know?
He also seems to be the man behind what is going on with Alexis right now, and that's not good news, either. Julian has found out about what he's up to, and he's swearing someone will pay for all of this. And we know that when this happens, it's not going to be good news. Julian is not someone you want to mess with if you don't wan to pay for what you're doing.