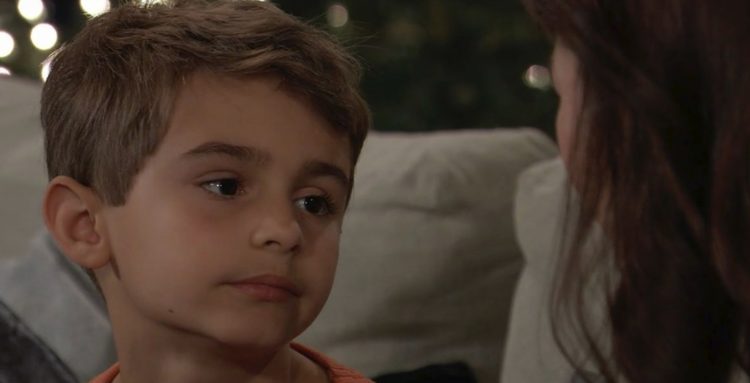 General Hospital fans saw the week get off to a very interesting start, and it's been amazing to see it happen. We know that there's so much going on we cannot handle, but it was insane to watch as Nina was working on defending Charlotte. She was more than a little bit out of control with this one, and we just sat back in awe that any of this even happened at all. She's not in the best place in terms of her personality and her emotions right now, and she was definitely more than a little over the top about all of it. She's not working well with anyone other than her friends and family right now, and that's all there is to it. We know that there's a lot to be said for now, but there's a big chance that things will work out well for everyone else. She's defending the little girl, but at what cost?
Jason is supportive while Sam is anxious. She's working on so many things that aren't working well with her right now, and he's there to tell her that he has her back no matter what. Even though he is currently in the process of supporting and defending everyone in his life, he's able to get it together enough to enjoy seeing everyone work together. He's been forced to watch the people he loves the most struggle this year, and it's been a bit of a mess for everyone involved. He's been able to get things working in his favor, but has he been able to work through the situation to the best of his ability? We aren't entirely sure he's been in that kind of situation before. But, we do think that he can work through this.
What's Happening on General Hospital
#MCM: @japastu & @xtinewu have teamed up again! Their rendition of "O Little Town of Bethlehem" is a Christmas joy. #ChristmasMusic
LISTEN NOW: https://t.co/a0ydUgkzvN #GH55 #ManCrushMonday pic.twitter.com/1QsPXBnQAC

— General Hospital (@GeneralHospital) December 17, 2018
We do love this in some way more than we can describe, and we think that you should take the time to pay attention to this. It's all about the holiday and how important it is to all of us. We love this so much.
What's Next on General Hospital
"Merry Christmas to all, and to all a good-night!" 🎄#GH55 pic.twitter.com/Vj2iktEDOz

— General Hospital (@GeneralHospital) December 17, 2018
Carly worries. She's always worried about things in her life, but she's worried about so much right now. She's worried about her husband, their kids, their son and his lost baby. The fact that he cannot get over the loss of his baby at all seems to be the biggest worry in her life. Her father-in-law isn't well, her kids aren't well, her friendships aren't well, and she's obsessed with Ferncliff. This has not been her year, and we'd love to see her get over this worry and find some reprieve from the many things that are hurting her right now. It's been a difficult transition for her and her life, and that's just all there is to it. Unfortunately, we are going to see that Margaux believes she has something going for her, as much as that doesn't seem like a situation.
Lulu is all over Chase looking for information, too, and it might not go well for her. He's not about to share with her anything he knows about this, but she's forgotten that he seems to want to get this situation handled more than he wants her to know. And that's not going to sit well with her. Carly's worries are more than anything right now, but things will work out if she doesn't make any hasty decisions. The problem, however, is that she is the queen of hasty decisions. That won't go well for anyone else. If she can sit back and let things unfold before she makes things happen, she might be able to handle it better than she usually does.
Stay tuned for more General Hospital and be sure to check out TVOvermind daily for the latest General Hospital spoilers, news, and updates.