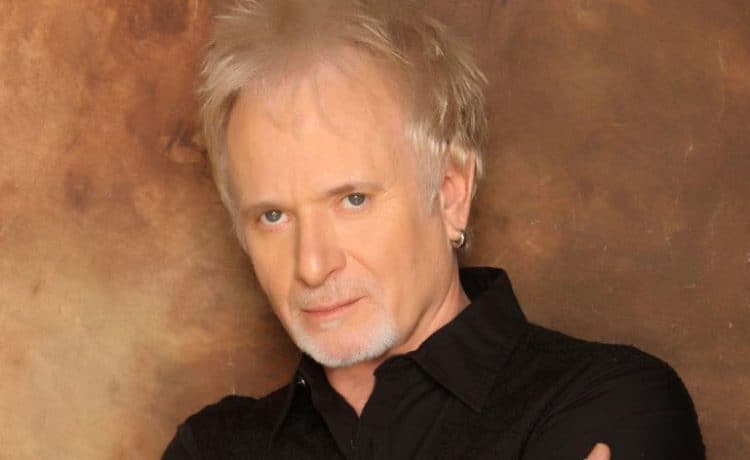 General Hospital fans know a thing or two about amazing actors and actresses, and we have to break it down for you. This is a show in which people come to do great things. They don't come here to have a small job, move on, and get to the next stage in their lives. They come here to grow, to get better, and to change the face of Daytime television, and that's why there are so man prolific actors and actresses on the scene here. However, we want to go on and discuss with you some of the most genuinely prolific faces that have graced this screen. They are the best of the best because of what they brought to the table, and we cannot love them more for what they did for this show, for Port Charles, and for daytime television.
Anthony Geary
The famous Luke Spencer changed the game in a way that is so outstanding it is unbelievable. He went from being a horrible man who did horrible things to women to being the most beloved character on a show. In real life, no one forgives. You see, we might be able to forgive a man or a woman for being a horrible murderer or a terrible person in some other way, but to be a rapist who takes advantage of women is a different story, but that's what he was. He was one of the most awful people, and yet he went on to marry the woman he violated and turn that into a couple so powerful that they command the attention of almost everyone in the world. Even those who have no idea what a soap is or who have never watched one before in their lives can tell you that Luke and Laura are the most important daytime couple in all the world. That's as simple as it gets. There is no one else who could do that.
Jonathan Jackson
Here is another young man who completely changed the game for so many. He came onto this show and played the man known as Lucky Spencer, the son of Luke and Laura. He was a child when he began, but he was also a troubled young man who was very dependent on his friends, who changed the way people lived their lives, and who did not do things the way that you might feel that they should be done. He came into this show, and he was nothing short of a fan favorite for so many years. His decision to leave this show and move on with his career broke millions of hearts, and he did just that. He also managed to make himself a household name in the primetime game, too, and his performances everywhere he goes are amazing, beautiful, and completely compelling. It's not easy to do that, to make those changes, or to be that kind of actor. He wasn't on the show for too many years being so young when he was there and gone, but he made such an impact on everyone while he was there.
Kimberly McCullough
It's her — this one woman — who changed the face of HIV in the entire world. When she was but a girl who was madly in love with Storm, they found out he was HIV positive. He later died as a result of his disease, but not before he accidentally infected the love of his life. This kind of news is horrible, unhappy, and devastating, but she managed to bring this role to life. When Storm died, the world broke with her heart. When the diagnosis came in and she had to find a way to tell her friends and family what was happening, Robin made us all believe we were in this together. She did something that not one other person in the world was able to do in that time. She broke us. She brought us together. She brought awareness to something that so many people knew so little about, and she changed the game for more than a few people going through this in real life. It was all she could do to change this.