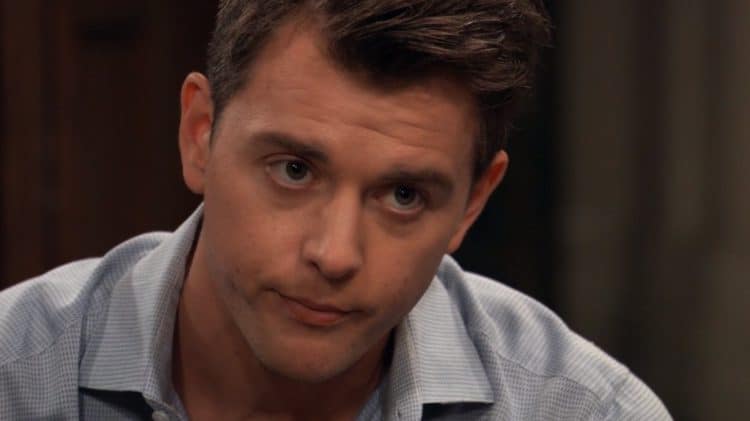 General Hospital fans did not see a new episode of the show air yesterday. ABC decided that Tuesday was meant to spend with friends and family as it was Christmas Eve, and today is a day meant to spend with friends and family and loved ones as it is Christmas morning. This is the kind of day that everyone should be home with the ones they love, but Monday was a new show. It wasn't one that will really make a difference in your life. If you missed it, it's not that big of a deal. You see, there was a lot going down in the lives of many, but it was more of a Dickinson theme as people were living lives that allowed them to find the true meaning of Christmas. We did mention one time that we thought that things would be so different for so many, but we didn't know entirely how that would work.
2019 was a dark year for the people of Port Charles. It's been a year of upset and loss. It's been a year when most people's lives fell apart and people did not live lives that were happy or good. We are saddened by this year and all that happened, but it doesn't seem like anyone else cares at all that this is happening around here. We've been able to see things unfold, but nothing has been as exciting or as nerve-wracking or as sad as this year. It's been a year in which no one has found even an ounce of happiness and almost everyone has lost someone they care so much about. It's been sad. We don't care for it, but we hope that this show on Monday was what they needed to help them figure things out and make better life choices.
What's Happening on General Hospital
SNEAK PEEK: Tomorrow's all-new #GH tasks Finn with embracing the holiday spirit… for Violet's sake. Enjoy! https://t.co/Riw5X066mq

— General Hospital (@GeneralHospital) December 22, 2019
We don't think so.
What's Next on General Hospital
"Hello, Scrooge!" #GH pic.twitter.com/GDKg3niXFw

— General Hospital (@GeneralHospital) December 23, 2019
Merry Christmas, fans of General Hospital. Today is a big day in the world. It's the most special holiday of the year, and many of you are at home with the ones you love the most doing what you love the most, and having the time of your life. Others are having a more low-key holiday, and that's all right, too. What's important for you to know today is that the show will not be seen. Those in Port Charles are off having holiday time with their own families, doing things that they love on their own, and living their very best lives. This is jut how it is, and we love that. But, it's also a holiday for you. There might not be a new episode, but that doesn't mean you cannot look forward to the holiday. The show is off the air today for some sports programming, which his always nice.
Sports are good, so take the time to sit back and spend with your family. There is a good chance you might get to see a game you like, but don't worry that you won't see any more of this show this week. General Hospital will air again tomorrow, a brand-new episode, which will be like a treat in the middle of the week as you finally get to see more of what you wanted. The show hasn't been on in a traditional capacity all week, so this is going to be a nice change for everyone. Enjoy your holiday, and come back tomorrow for more.
Stay tuned for more General Hospital and be sure to check out TVOvermind daily for the latest General Hospital spoilers, news, and updates.