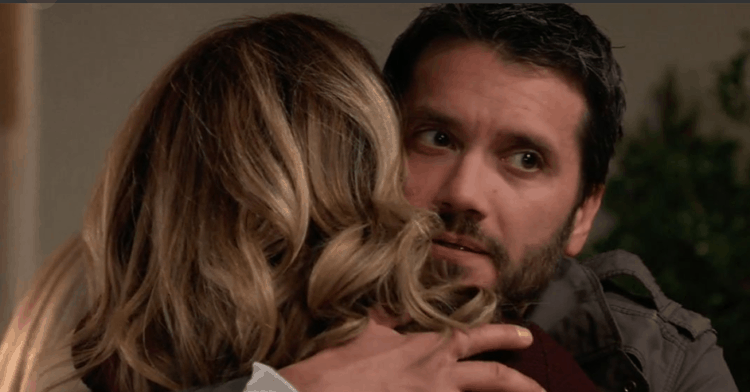 General Hospital fans are torn. There is nothing we want more in the world than to see Sam and Jason together, but we also know that she has to focus on saving her sister from Shiloh and DOD. She's so close to doing it, and she has to let things with Jason remain secret and on the backburner as she chooses sides and makes it official that she's a supporter of this program and the cult that it is making her sister turn to. It's the only way to keep her trust and to make sure she is able to get her out of this mess before she's further brainwashed and cannot ever come back to them. She didn't have an easy time doing this, of course, but she knows that her sister has no one in her life right now. Jason has everyone, so he will be just fine in all of this. It wasn't easy for her, and it was hard for all of us to watch it happen.
Meanwhile, Margaux is in a good mood, which is never good for anyone, but we are ignoring her and moving on to the fact that Dante is struggling. Lulu found all the scars on his body after they got home from the welcome home party, and she's crushed. She is not sure what he's been through, what has happened to him, and what got into his life that caused him this much pain. She's missed him so much and he her, but things will never be the same for them if you ask us. He's been through so much, and his scars are more than just on his skin. We have a feeling they go much deeper than that these days. And what can he do about that other than try and fix them?
What's Happening on General Hospital
https://twitter.com/GeneralHospital/status/1110531967194324993?ref_src=twsrc%5Etfw
We love birthdays, and that's especially true when they are children's birthdays.
What's Next on General Hospital
"Dante… let go of the knife." #GH55 pic.twitter.com/6MRNG4WzSK

— General Hospital (@GeneralHospital) March 25, 2019
Valentin is always in the middle of a big situation that could turn upside down and change his life for the very worst, and this is not a time when things are different for him. He is in the middle of all that and more, and he has to keep the façade going. He has to keep things working in his favor, and now he is going to pay a visit to Lulu and see where she is. He is aware that Dante is back and that he is not well, but he has to find out a few more things by visiting her, and we think that he can still con her into doing things his way. He's a master manipulator who does go out of his way to make things work in his favor, and we will not be surprised to see him get that to work for him in the near future. Things will not always go his way, though, and we hope Lulu is the one to make it fall.
Liz feels reassured after spending some time with Franco and with a few other things going on in her life. She's been in the middle of nothing short of a nightmare for the past few months, and then her husband was arrested, charged with murder, and then he was injured and almost died. She's finally feeling a little peace and a little bit of relief in her own life, and that is a big deal. She's not sure she could handle anymore than what she's been handling.
Stay tuned for more General Hospital and be sure to check out TVOvermind daily for the latest General Hospital spoilers, news, and updates.