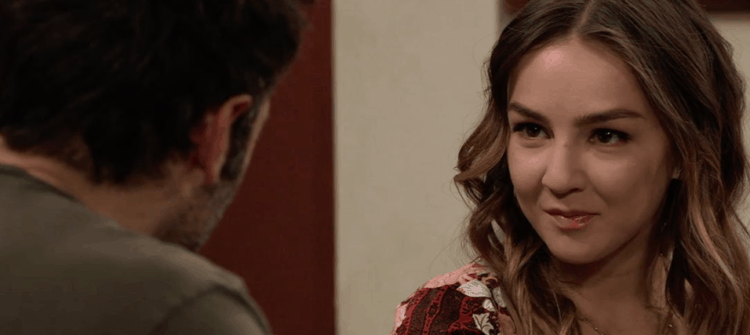 General Hospital fans know Carly is worried. She's worried for Mike and his outbursts. She's worried for her daughter and her questionable choices. She's worried for her living son and the problem he's been facing in his own life. She's worried for her husband and his son and the problems that they are facing that she's been unable to deal with at this point. She's worried for many things, and we get that about her. She's got so much on her plate, but we also know she recently went through a horrific and traumatic event, and she's not quite ready to be this worried or this stressed in her own life. She's struggling in a way that we cannot even imagine, and her entire family is too consumed in their own issues to even be there for her as she might want them to be there for her.
But what about Chase, who has made some plans for the weekend? We have a feeling that what he wants to do this weekend will not work out for him, and we think that there will be something else going on that will ruin it completely. Willow, on the other hand, is about to panic. There is a problem arising that might not be easily handled, and there is nothing anyone can do to stop what is about to go down. But will this end up getting Willow in trouble, or will this end up causing additional problems that put someone else in the hot seat for once? Things are falling apart around this situation, and we cannot wait to see how it all unfolds — and whether or not Sam and Jason will get to take any of the credit for the fact that it's all falling apart for these people.
What's Happening on General Hospital
Please help us congratulate @patriciabethune for her 2019 @DaytimeEmmys Nomination! #OutstandingGuestPerformerInADramaSeries #GH55 pic.twitter.com/d5HftWd2wv

— General Hospital (@GeneralHospital) March 20, 2019
All of the nominations are so exciting, and we totally think she deserves it for all her hard work!
What's Next on General Hospital
"I'm getting everything I want." #GH55 pic.twitter.com/kSiXEOtyt6

— General Hospital (@GeneralHospital) March 18, 2019
Laura is angry. We don't blame her. She's mad about a lot of things, and she's channeling some feelings of peace, but they are not coming to her. She's mad that she was held captive and that this life of hers was ruined so much by her brother-in-law. She's mad that Ava is mad that this all happened to her instead of remembering it happened to all of them. She's mad at Ava for stealing her husband and allowing her to think that she was losing him because neither of them knew it wasn't Kevin. She's mad at Kevin for lying to her when he found out his demented and deranged twin was alive and well and he didn't tell her, but rather kept it from her and moved him into town and tried to treat him.
Had she known Ryan was alive and well, she may have put a few things together a lot faster, and things would be different. Perhaps Kiki would not be dead and this would not have happened to them at all. There is a good chance this entire thing could have been prevented or changed or handled in a way that is not going to affect their lives the same way it is now. Perhaps there is a chance they can get this to work in their favor and allow them some time to breathe and to get over it. Perhaps things would be very different had her husband been honest with her, and her anger is getting the best of her in this situation. We don't disagree with her, either, because she is not wrong.
Stay tuned for more General Hospital and be sure to check out TVOvermind daily for the latest General Hospital spoilers, news, and updates.