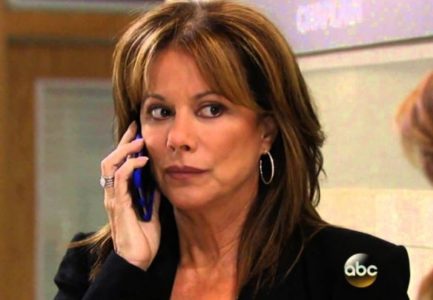 General Hospital fans know that Alexis is working very hard on a new trial for Julian, and it does look like she's going to make it happen. She's got a lot on her mind right now, but that doesn't mean anything in terms of how she's going to handle what is coming her way. She's currently feeling very confident in the way things are going for her, but she's also not looking to make any major life changes until she's sure her ex is cleared of all the charges he was charged with and free of jail altogether. But she's working on herself right now, and it looks like things might be going her way for once.
And that's not all. She's also got a chance to do something else. She could help her daughter, but she probably won't. She's focused on her daughter's father right now more than she's focused on Sam, and that might not be the best for everyone. In fact, we have a feeling that it might not be the best for anyone in general. And that's a problem for everyone to deal with.
But what happens when she finds out that Julian only wants her to focus on her sobriety and her good health? He's not interested in her in any other way right now. He wants her to get her own life in order so that she can focus on those things, and that might not make her very happy when she realizes it.