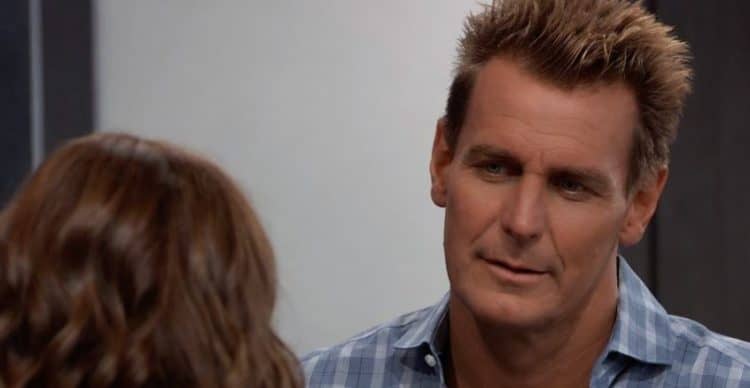 General Hospital fans are not going to see things as they are until we get some answers. Right now, we are wondering if what is going on at the warehouse is something that was designed and orchestrated to see if there is an issue for Sonny to face that might distract him from something else that is going on in his life. He is involved in so many things in the world right now, and these are things that might make him feel better about himself if he can get them handled. So, we have to ask if there is a distraction situation around here, and if it's a thing we can deal with. Additionally, Ava is having dreams, and they are leaving her feeling very distracted and unhappy about the things in her life. She is not sure how to focus on them. Does she listen to them like they are trying to tell her something or does she ignore them and try not to let them get to her?
We don't know the truth about what is going on in her life, but she's got more than a few questions she is struggling to answer. There is a lot happening around here that isn't going to make much sense, but that's how it is. Kim has to find some comfort in the life she lived in the past, but we feel that is a slippery slope. Looking back is a good thing when it brings you comfort and joy, but is it a good thing when it's all you feel you have left in life? We aren't sure what is going on with her future, but we do worry she will spend too much time focused on the past and not nearly enough time focused on the future.
What's Happening on General Hospital
Exclusive: Michael E. Knight Joins GH! https://t.co/0IqVtsRloT @GeneralHospital

— Soap Opera Digest (@SoapDigest) August 20, 2019
This is exciting news!
What's Next on General Hospital
"Have I lost my husband for good?" #GH pic.twitter.com/S1GX2AG0QK

— General Hospital (@GeneralHospital) August 19, 2019
Kevin is a man who wants to do the right thing, but it's so hard for him sometimes. He's worried about Ava, and he wants the best for her. He's aware that her life has been a total mess for a while now. She fell in love with him, but he wasn't him. He was held captive while his evil twin was pretending to be him, pushing his wife away, and starting an affair with Ava. All the while, he was also responsible for the death of her daughter in cold blood, he tried to kill Ava when the truth came out, and she's living this life where she's not sure how to proceed. She loves a man who doesn't really love her back and isn't really a person, and there is so much more to this. But, Kevin is a doctor, and he is a man who likes to do the right thing. He's worried, and there is a lot he can control, but her happiness and her own wellbeing is not one of the many things he can control. We don't get it, but we do get it.
There is also the matter of Franco, who wants to talk to Kim. He's not really Franco at this point, though. There is so much going on now that he is living Drew's life and memories, and we think we might be able to find something out from this encounter. What might he have to say to Kim? They might be delicate at this point, and it might be a problem.
Stay tuned for more General Hospital and be sure to check out TVOvermind daily for the latest General Hospital spoilers, news, and updates.