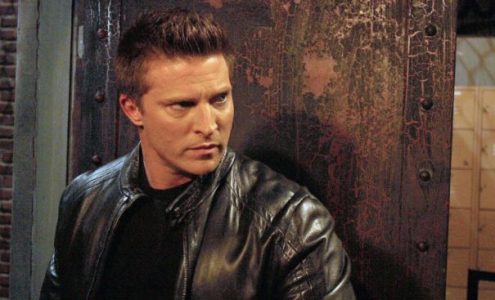 General Hospital is taking an interesting turn this week with people asking for favors, wanting things their own way and not really willing to do things for themselves so much as ask other people to them on their behalf. For one, Nina is looking to get Curtis to stop his investigation into Claudette. We know that he is not about to stop looking into her and what she's done and what she is hiding. We do know, however, that this is going to make Curtis take a second look at Nina. She's not really in a position to ask for favors considering she's already been lying to police with her entire thing with Julian. She provided him with a false alibi, most people are aware of it and now she's asking for favors for Claudette? It's a fruitless request, but it is going to make people take more notice of what Nina is up to, what she is hiding and what she's doing backing so many people with inappropriate intentions.
Alexis is in the mindset that things are finally going her way, but she's about to receive some news that tells her otherwise. Perhaps she has to go about her business looking for things in a different manner, but what she finds out is going to shock her. Our only question is whether or not it will shock her in a good way or a very, very bad way. We have our suspicions here, but who are we to say that we might know what's going on? Julian is not doing well, and he's about to take a turn for the worse. We cannot help but wonder if this is a portion of the news that might shock Alexis. She's worked so hard to clear her name after he framed her, and now he's getting worse.
We don't know what will happen with Julian, but we do know that he's not done just yet. He's fighting for his life, but he has some scores to settle — in his own opinion — and we think that it might get ugly before it gets better.