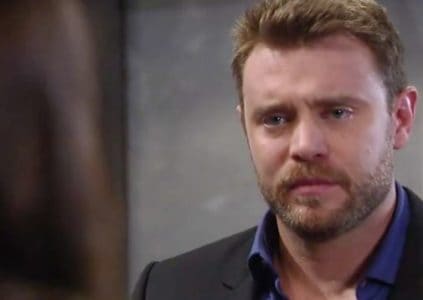 General Hospital fans know that Drew needs to find out what he can from Kim. She has answers. He knows this considering he somehow fathered a son with her many years ago, so she does know so much about him and his life as Drew before he was kidnapped and brainwashed into thinking he was Jason. He has all of Jason's life memories right now, but he has none of his own. It's easy to see why he might be frustrated about this, but he can't do anything about this until someone decides they'd like to share with him the things they know abou this own life.
He's just in a bad place, and he cannot move on with his life until he knows. And Kim knows. But she is not talking to him about it. We think she knows so much that she could end up dead as a result of talking to him, but he has to find a way to get her to speak. She's worried about someone. She's actually very terrified of someone.
Since Faison is dead, we worry that she's worried about either Peter or Valentin, and she should be afraid of them. They know more than anyone else, and they probably know what she knows. They don't want her to talk — if we're right about our assumptions — and we have to wonder if there is something else going on. Will she tell him? Can he break her down and find out his own truth?