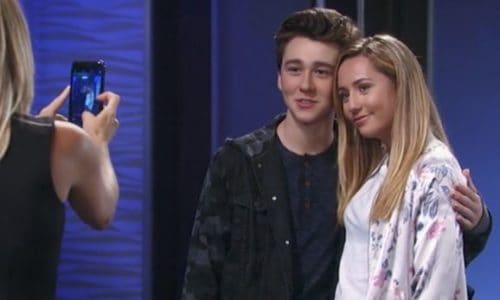 General Hospital fans know that there is a total connection between Josslyn and Oscar, and it's been one we've been watching begin for some time now. She's in a rough place with her mother. She blames her mother for what happened to her father all because she married Sonny and they have their own life. She's made it her mission in life to hate Sonny and make her mother miserable as a result. She blames him for her brother's death, she blames him for her own unhappiness, and she blames him for everything else in her life that she feels is the problem she can't face. She blames him entirely for things she has no control over, and it's not a good look.
But she's not unlike Oscar. He also has a life issue in that he cannot get his life in order long enough for it to make a difference. He has his own drama with his own father and his mother. He's struggling with his mother for lying to him all this time, and his father is a man who has thought he was actually his own twin brother for years. It's not looking good for them, but there doesn't seem to be a way for them to turn things around.
Until now. We hear they will connect with one another on a deeper level. Perhaps their hatred and anger that's geared to their own parents might make a difference to them. Perhaps it will not make a difference to them. Whatever it is, they will not have a chance to get this off their chests in the near future. The might not be able to handle what is coming for them, and they might not be able to handle how they will proceed. Their future romance might cause more problems in their lives, though. They are both in dark places, and it might drive them to an even darker place if they are unable to get things together and finally forgive their parents for what they feel are their own personal life issues.