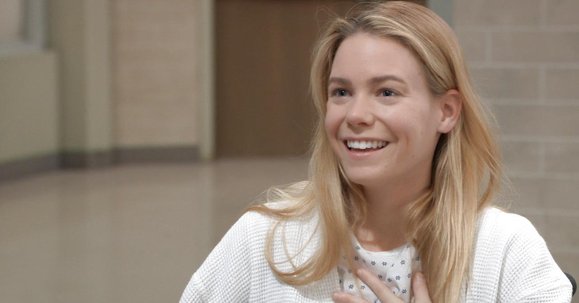 General Hospital fans were not shocked when things went down the way that they did last week. First and foremost, we were not shocked that so many people had so many issues that they did not have a chance to get through. We didn't think that the beginning of the week was something that they could ignore as they lived through A Christmas Story and got to see life as it was through a different angle. We think that some of them needed that as they are living lives that just don't work. It was yet another miserable week to round out a totally miserable year in a miserable place with miserable people. Will any of them ever catch any sort of a break, or is this all they have to live anymore? We have no idea, but we don't know if we can take any more of this misery.
Sonny and Carly are falling apart as she helps Jax keep the secret that Nikolas is alive and well and back in Port Charles. You see, Sonny knows that she knows this and that she is keeping this to herself and she is doing that because her ex asked her to, and he's not happy. He's given her every single opportunity to open up to him and share that with him and be there for him, and she's doing nothing to give him what he wants. He's so unhappy with this, and we can see the cracks forming at a time when they should be closer together than ever before with the birth of their little girl and the changes going on all around them. Sadly, we just don't know if they can make it work and if they can keep it together long enough to make things right in their world.
What's Happening on General Hospital
Would you get a look at Monica's (new) house! She's been busy while Tracy's been away and the Quartermaine Mansion looks better than ever. What do you think of the renovation? #BehindTheScenes #GH pic.twitter.com/yIynHvYa7B

— General Hospital (@GeneralHospital) December 26, 2019
We love it!
What's Next on General Hospital
"Brace yourself for maximum impact!" #GH pic.twitter.com/FV1IIiKzak

— General Hospital (@GeneralHospital) December 26, 2019
Jason is not happy right now. His very best friend in the world, Sonny, is doing things that he is not sure he needs to be doing. He's going to take the time out of his life today to question his friend on his motives, too. He knows Sonny more than almost anyone, and he knows that what he is doing is not for the right reasons. He knows that there are a few problems brewing in his friend's marriage, and he is not sure that Sonny is doing the right thing. He thinks that his friend needs to be honest and open and do things for the right reasons, but he knows that Sonny will not do that. It's not going to end well, but it will not be for Jason's lack of trying. We don't even know.
On the other side of things, too, is the fact that we will see Carly meet with Jax again. She knows that she is not making good choices right now, but she's not making better ones. You see, she's keeping his secrets at the expense of her marriage, though she seems to be in the dark about the fact that her husband knows she's a liar and that she is keeping things from him. We cannot see this ending well in any capacity, and we are sad she doesn't seem to see it, either. Right now is not a good time for her, at all. We wish she would stop this, but she will not.
Stay tuned for more General Hospital and be sure to check out TVOvermind daily for the latest General Hospital spoilers, news, and updates.