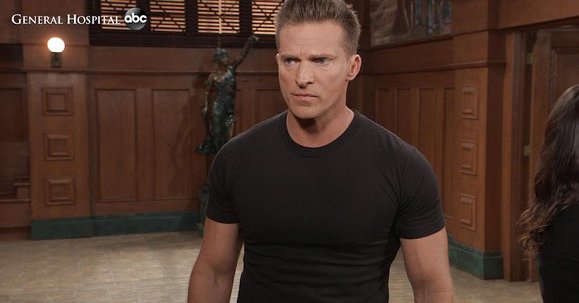 General Hospital fans watched as Sam rushed to the Haunted Star, but what is she up to? Will she get to handle things the way she knows how to handle them, or will this situation turn into another mess she cannot control in any way? She has a lot going on in her life that does make it hard for her to make choices that are good and right, but she's often overwhelmed with the things going on in her life. For now, though, she has to focus on something other than her own life and happenings. Meanwhile, we know that Peter is doing all he can to cover his tracks and make it seem as if he is living his very best life, but things are not working out for him in that manner. He's not a man who does things without a reason, and he's currently worried that Maxie might be on to him.
If she finds out what he is up to, we cannot say for certain what she will do. She will not be happy at all, but will she leave him for this? She's someone who isn't willing to put up with just anything, after all. We also know that Bobbie was stranded as the week began, but what is going to come of that? Will there be more to this story, or was this just a thing that happened and didn't make nearly as much sense as people did hope it would make? Or is there a bit more to this than we thought might occur? We cannot stay for certain, of course, but we get it. We get that she has some issues, and we get that there will almost always be more to the story than meets the eye. It's a thing, and it's one we cannot handle.
What's Happening on General Hospital
Please join me in wishing the phenomenal @TheLynnHerring a wonderful birthday! @GeneralHospital #GH

— Frank Valentini (@valentinifrank) September 22, 2019
Birthdays are the best!
What's Next on General Hospital
"But I'm not Franco… " #GH pic.twitter.com/ceRSR8kTjP

— General Hospital (@GeneralHospital) September 16, 2019
There's a lot happening as the week begins, and this is a day with a lot of information. We saw Sam make her way to the Star quickly and with a purpose, but now we see something else going on in that matter. You see, there are many things happening around here, and they are always going to make us worry. There is nothing we cannot see happening, but we can see that Jason is one of the people who is going to worry. He's going to try and reach her, and she will not be there. We don't know the extent of this, of course. Does he try to reach her in a way that allows them to focus on things as they are? Does he try to reach her in a way that means he knows where she is and what she is doing and it's all part of their plan? Or is there more to this? We can't tell, and we don't know. But, we do know that there is a lot happening around here that will work for us.
We do know that there is a lot going on, but we also know that we can see things working out for people, too. We know that there is breaking news that Shiloh is going to leave town as the actor who plays him is going to head out and call it quits on the show. This means Shiloh might leave with him, which means we might find the answers we want in the near future. We hope that it works, and we hope that this is what we needed from them.
Stay tuned for more General Hospital and be sure to check out TVOvermind daily for the latest General Hospital spoilers, news, and updates.