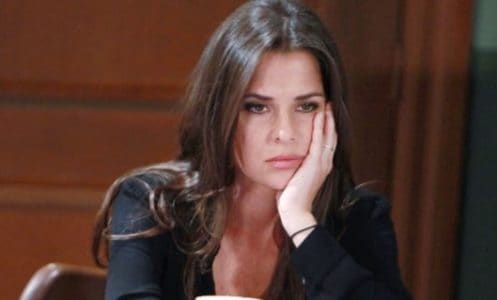 General Hospital fans are beside themselves with what's going on with Sam. She's not herself, and everyone knows the things she's been doing lately are not her style. She's not this awful person that everyone is making her out to be, and she's not so bad that people can't just get over what's going on with her. She's doing terrible things, yes, but she's not herself. When Jason rushed her to the hospital, it was in hopes someone would figure out what was going on with her.
For a moment, Finn seemed to recognize something happening with Sam, but that all changed when she began having what looked like a seizure. She was convulsing all over the place, and whatever Finn was onto at that point was over and done with by the time it was all said and done. Now she's there all laid up and not doing well, and they are fighting hard to figure out what the issue is.
But there's also some concern with Scout. Does this mean that whatever is going on with Sam is also going on with Scout? Is the problem something passed down to her child? Is there any way it can be cured? Do we all get to think this has something to do with Cassadine Island more than anything else? Or is that too farfetched at the moment? We have a feeling that we are going to learn soon what's happening, but when will we find out?
Tell us what's wrong with this post? How could we improve it? :)
Let us improve this post!