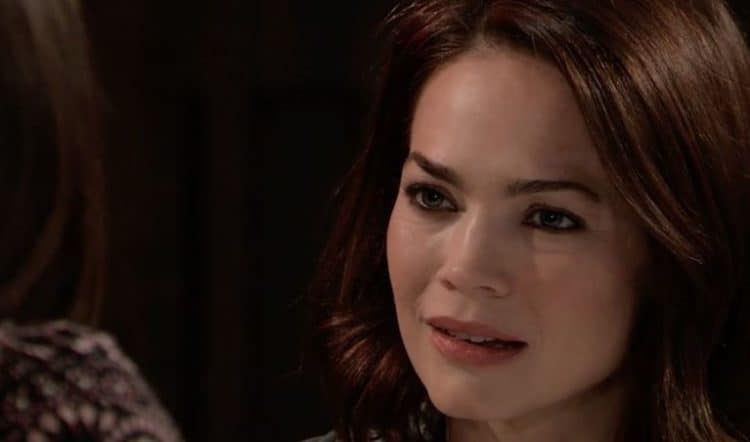 General Hospital fans were nothing short of crushed to find out that Mike's getting worse. His condition is not a good one right now. He's struggling to make this life make sense, and his family is struggling to make peace with the way things are. What will happen to him? Will he die? Will they find a cure for him? Will there be anything in his future that might work to bring him back to the man he was, or is there for certain a horrible loss on the horizon for them? We are not sure, but we do know that there is nothing we will not do to stop this from being something we pay more attention to. Carly is upset by the news, of course, but she's also very guarded. She's happy that Laura has agreed to see if she can change the way things are being handled at Ferncliff, but she's also unhappy with the way things are going with Margaux. She's torn trying to figure out of there is anything that she can do to make this situation work for her.
Laura is making big waves around town as she made her big announcement yesterday. She has a shiny, brand-new title that works for her, but she's also going to make some big changes around town with the title. She's not living in a city where things don't work well anymore. She's tired of the politics and the way things have been going for so long, and it's her mission to clean things up. She wants to get started right away, and we cannot think of someone better to represent Port Charles than the queen of the city herself. She's an icon, and we know that she has a good heart and a lot to offer.
What's Happening on General Hospital
Oscar's ready to face the truth about his condition. What will the rest of his life look like? An emotional, new #GH starts RIGHT NOW on ABC! @itsgarrentho pic.twitter.com/e2b984gAO1

— General Hospital (@GeneralHospital) January 15, 2019
This is a young man who was put in a terrible situation, and w cannot help but wonder if there is any way in his life he can overcome what is happening to him. We just don't know.
What's Next on General Hospital
"How bad was the damage to my eyes?" #GH55 pic.twitter.com/KcbDEy8GMg

— General Hospital (@GeneralHospital) January 15, 2019
Jason and Drew are in the same room again, and things seem a little bit better between them this time. We don't know that they will ever end up being the best of friends or the kind of twins we'd love to see them become, but they are tolerating one another right now. However, Jason is about to say something to Drew that might just change his mind about that. He's going to tell him that he has to make some changes, and those changes will not come easily to him. He will not be happy to hear his brother tell him that he has to worry about Shiloh on top of everything else there is to worry about at the current moment. We cannot help ourselves, but this might be something we have to wonder more about.
Sam is taken aback, and there are more things that would make her feel like this than not. She's got so much going on right now, but there's a lot that will shock her and make her feel like she's in over her head. Right now, things aren't working out for her. She has no idea what to expect. Alexis, on the other hand, is working very hard to get things taken care of right away. She's called a meeting with Laura and Monica and Scott, and things are going to take a big turn from here. There's some stuff going on that they have to worry about, and it might have more to do with what's happening in their town than anything else right now.
Stay tuned for more General Hospital and be sure to check out TVOvermind daily for the latest General Hospital spoilers, news, and updates.