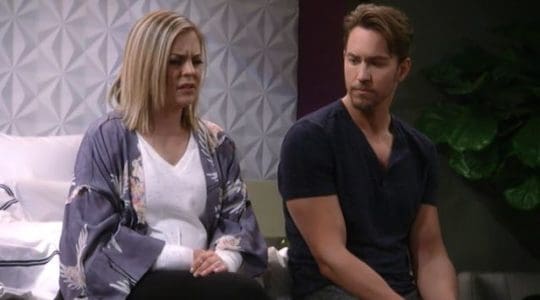 General Hospital fans are going to need a moment to continue to get over the shock that Peter/Henrik didn't know that Anna was his mother. We all felt that he knew and that's why he was so ready to have her killed when he gave people that warning. He did not know. He knew so much about his life, but this doesn't appear to be one of the things that he knew — and now we are completely shocked. He's trying to figure out what is happening in his life, but he's not sure how. We did not see a happy reunion coming from this at all, but now we think things might just change a bit as they are all being welcomed into this situation with open arms and a lot more finesse.
Perhaps they will have a happy reconciliation as they both process the news of what is happening in this situation. They can handle things on their own, or they can help move things along with more than they thought possible. We don't know, obviously. We thought for sure that he was perfectly aware that the biggest reason she was a threat to him is that she was his mother. We thought him pretending not to know was just that — pretending. And now we are all shocked and unsure of what to do with ourselves. This is not what we thought was going to happen here at all. And now we sit and wait.
He's not going to handle this well, but there is always a chance things might change for him. They don't know how to handle what is going on and how he felt about wanting to have Anna handled before this, and now he's all kinds of confused. His life is not what he previously thought it might be, and that's not what he's been looking for all these years as he's been working this plan.
Stay tuned for more General Hospital and be sure to check out TVOvermind daily for the latest General Hospital spoilers, news, and updates.