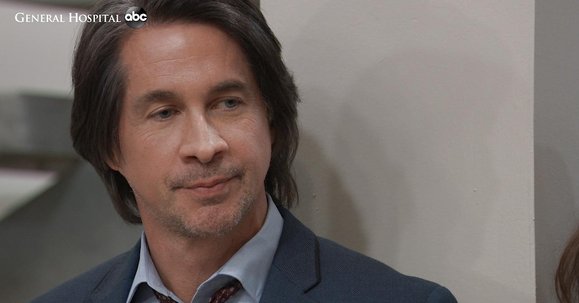 General Hospital fans were a little bit interested in what was going on today. The show was not a normal one. In fact, it was very much like a story you've heard before. A story in which you learn a very important lesson, and a lesson that does make you think about your life and how you are living it. It's a story that might not be the one you want to hear, but it's the one that you need to hear. So many people are living lives that aren't working for them as a result of their behavior around here, and this show might have been what they needed to get their lives together and try to change their worlds. It's safe to say that this has been one of the worst years on the show for everyone. We cannot think of even one character who had a good time.
Everyone's lives turned upside down. Kids were lost, people died, families were torn apart, betrayals were all over the place, people were accused of things that they did not do. It was a mess of a year, and we cannot even begin to describe how hard that must be for some people to live. We are hoping this is a turning point. Because we are tired of watching all the depressing shows and the unhappy situations. We miss the people who are happy and who have a good time. We miss the people who want to be with one another and have the time of their lives. We want more from them, and it's going to be a sweet change if we can get it — but can we get it? Writers seem very happy to keep these people more miserable than ever before, and we don't get it.
What's Happening on General Hospital
https://twitter.com/GeneralHospital/status/1208884923836305410?ref_src=twsrc%5Etfw
All the warm greetings.
What's Next on General Hospital
MONDAY: Join us for a very special, daytime event – General Hospital's Christmas Carol. Michael Easton is Ebenezer Scrooge! It's not to be missed. Bah! Humbug! #GH pic.twitter.com/FPg4MuJATf

— General Hospital (@GeneralHospital) December 17, 2019
Merry Christmas Eve to all! We think that this is such a beautiful day of the year for so many people, and this is something we think people ignore. This is a day that doesn't get the credit it deserves. Sure, it might be a busy day in which we are all running around prepping things like the stuffing and the pie and the cookies for Santa. We are all getting ready for the candle light service at church and the gatherings on Christmas Eve and the long night of preparing things that still need to be done. We are fighting the crowds in the store and making ourselves miserable by doing it, and we are all mentally telling ourselves that next year will not be a year in which we allow anything to go forgotten so that we can avoid the last minute holiday rush. It's a lie. We will forget.
But, the good news is that there is so much more than this going on. We are going to see people change their lives. We are going to see things improve. But we are not going to see any of that today on General Hospital because the show is not going to air today. There is a pre-empted show coming on, and you will just have to sit back and enjoy the holiday with your loved ones. Enjoy this time off, be safe, and make good choices. The show will return to the air on Thursday when everyone is a bit calmer, a lot more tired, and ready for the new year.
Stay tuned for more General Hospital and be sure to check out TVOvermind daily for the latest General Hospital spoilers, news, and updates.