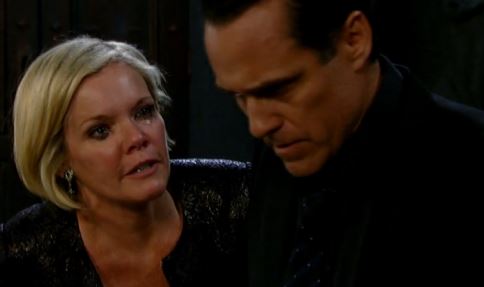 General Hospital fans don't want to see what is going to happen when things fall apart for everyone. We already know Ava is making some seriously questionable decisions about her own life, but what happens when she's able to make some decisions without really thinking about how they will pan out and affect their lives? She's done with the thinking process of her life, and she's just making decisions she hopes will change the way her life is going. She's going to either hurt herself even more or finally make a change for the better. We just don't know.
What we do know is that something is about to happen that is going to turn Bobbie into someone with a lot of curiosity. What might it be? Will she end up doing something she regrets in order to find out what it is? And what does it pertain to? Is it something she can't make a decision about due to the fact that she's just confused? Can she help what's going on, or is it something to do with Nelle? She's already a non-fan of Nelle, and Felicia is doing what she can to learn more.
Could this have to do with Nina's mission jewels? We don't know, but we know that when Bobbie feels the need to get excited about something like this, it means big things are going down. We don't know if this is it, but we do suspect is has a lot of everything to do with Nelle.