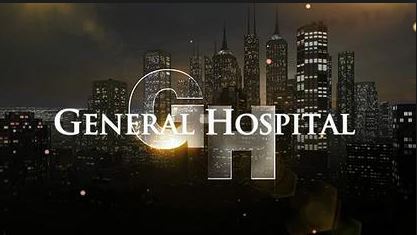 General Hospital fans will be thrilled with the storyline this week, so we won't make you wait any longer. It turns out Anna has some seriously unlocked memories making their way into her mind. She knows Valentin. She's suspected this since he showed up a while back, but she's been unable to remember who he is or how she knows him. There's been speculation he might be Mikkos come back from a frozen machine that turns his body into a safe place for years. There's been speculation that he's someone else with plastic surgery. There's been speculation about everything. What Anna remembers is that she knows him from school. They grew up together, and they were involved. Valentin had romantic feelings for Anna, and now we think he might still harbor that secret love.
Carly is finding it difficult to get back to accepting her husband's violent lifestyle, but she's been living with it so long now that it almost seems as if she's just looking for an out. She's not someone who can live with this any longer, but she chose to live with it so long. It's the death of her son haunting her, and no one can blame her. However, we have no idea what kind of decision she'll make about her marriage and her husband.
Sam is working hard to figure out what's going on in Port Charles, and it looks as though she's about to uncover a secret that she never saw coming; Her mother's. Alexis has been up to no good lately, and she might be the person who killed a rapist. She was, after all, spending time with him in a dive bar drinking it up the night before he was found dead. Sam might assume her mother had something to do with it, and she's going to be horrified with the news.
On that note, it turns out that Franco is in danger and Liz is going to risk her own life to save his. She seems to have a soft spot for him, and she finally believes he didn't have anything to do with the death of her rapist. She will go out of her way to figure out what's going on, and we don't blame her.
Save