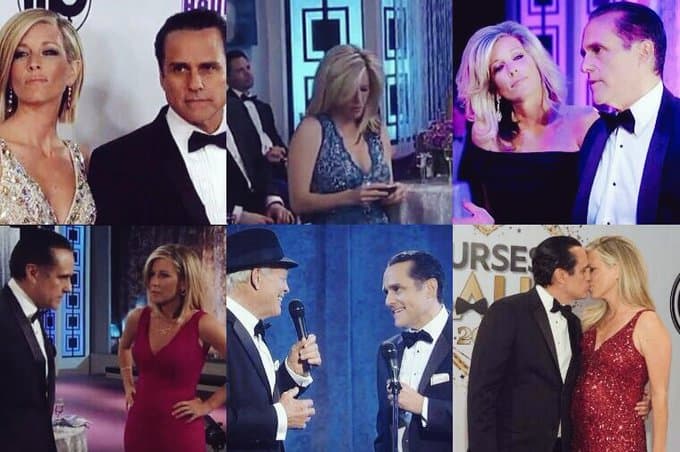 General Hospital fans are excited to learn that Nurses Ball week continues. It's been a good week of that, and it's made the transition from new episodes to flashbacks a little easier on everyone. Knowing that your favorite show is not going to air anything new for an undetermined amount of time is difficult, but we think that everyone has been doing a good job of dealing. It's that time of year that the Nurses Ball would have occurred, anyway, and we don't get a new one this year. So, this is a second week of taking it back to the past and seeing what is going on and how it is all going to work out. Today, we get to go back only four years to the May 25, 2016 episode. This is one in which we know Franco is going to be kind to Jake and offer him help. Carly is not happy, but she's taking that out on Ava as she blackmails her into submission. Meanwhile, Nikolas has to stop Hayden from confronting Jordan, but that's not easy. On that note, let's take a look back at Hayden and her situation in Port Charles.
Her Start Was Rough
If ever you want to know what happens to kids who are born when their parents are not doing the honest or right thing in life, take a look at the people who are in trouble in soaps. Hayden's parents were married when she was conceived. The problem is that they were not married to one another. They were both married to someone else, and this clearly caused some serious issues. She was born, there were a lot of dramatic moments, and she grew up in a situation in which she didn't have a lot of control.
When She Came to Town
When Rebecca Budig, the exceptionally talented actress, was cast as this character, we knew she'd be nothing short of spectacular. She rolled into town in 2015 as the wife of Jake Doe (who we now know as the real Jason Morgan) even though she was not married to him. They didn't know that, though. She was ready to come to town to make some trouble, and she was excited about it. The actress said she was a big fan of the show and the producer, and she was so excited that they wanted her to come to town and play this character. She spent a long time over on the set of All My Children playing character Greenlee, and she already had a huge fan base as a result.
She Was Here to Cause Trouble
One of her primary goals when she was in town was to make some serious trouble for Elizabeth Webber, which she thought would have a huge impact on fans. They love Liz, and no one wanted to see someone come into town and take things from her. Liz wanted to be with Jason when she realized who he was, but he was fake married to Hayden, and she was getting in her way. She didn't want his true identity coming out because she didn't want Sam to know he was alive and well, and she made some mistakes. This helped fans find something in Hayden that they loved and were more welcoming of, and that made things inherently easier on all involved.
Her Big Return
Hayden might have been gone for some time when she was out of her coma, pregnant with Finn's child, and off on her own, but she didn't stay gone long. She came back to town in 2019 with a baby girl, working with Jax, and looking to take down Valentin. She made sure she came back into town just in time to show up at Franco and Liz's wedding celebration — that went over well — and she eventually took off without warning, leaving Finn with their daughter and no idea what to do as a father. It was just her style, and we assume she will eventually come back looking to take the girl back with her now that she's allowed Finn to have her and fall for her. It's ugly.