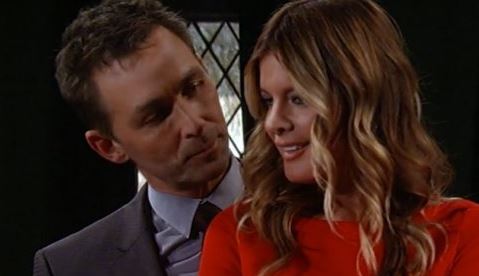 General Hospital fans aren't going to find there is much they can do about things with Valentin and Nina. We found ourselves wishing a long time ago that he would just leave Nina and go for Anna since that was clearly who he wanted to be with. But now that he's ruined his marriage to Nina and upset her like this, we aren't sure we care about that at all anymore. We suddenly want to see them together for some reason we can't really explain. There might not be much we can do about that at the moment, but we are pretty certain we'd like to see them together. And now he's lost his last chance to make that happen. She's done with him, and he's finally realized his mistakes.
And now he has to work very hard to get her back, but we aren't sure she will fall for it and allow it to happen. She's believed in him more than once, and all the times she's believed in him have turned into a mess for her. She's not going to make it as she sits back and allows herself to go through with any of the things that work on her behalf. She's not going to let him take advantage of her again, and she's certainly not going to allow this to become something she makes a habit. He might really be too late this time, and we will find out in the near future as he works harder and harder.
Nina won't let this go. She's been asking her husband for a very long time to focus on their marriage, make her a priority, and put some effort into things. He hasn't done it, and he's showing no sign of doing it in the near future, either. This means he's going to make a choice, and it's one he's already made despite not realizing this truth. She might not give him this chance to make it right.
Stay tuned for more General Hospital and be sure to check out TVOvermind daily for the latest General Hospital spoilers, news, and updates.