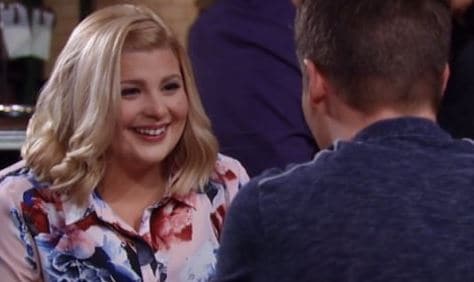 General Hospital fans know Amy and Nathan are working hard to expose what they think is a major operation, and they're doing it without letting anyone else know. It's so important to Nathan that he's willing to lie to his wife knowing she's already very uncomfortable with his relationship with Amy, and it doesn't seem to bother him. Their marriage has been on the rocks virtually since the day it all started when his sister fired his new wife and her new job took out of the state for so long.
Now that she's back they should be focused on their newlywed status, but he's focused too much on what's going on with the plot he and Amy have. And it's not going well. It's only going to get worse as we hear Amy has some bad news for Nathan. She'll break it to him on Friday, and that'll probably be just in time to ruin something for he and Maxie.
And Maxie won't be happy. We don't know what might happen, but we know it's going to upset Maxie since her husband will make up some story to tell her when we all know he's basically focused on nothing more than simply making sure she doesn't find out and get hurt. She has no idea what it is, though, but she does know she's being lied to. This makes things very bad for all involved, and the miscommunication is going to cause even bigger problems for them.