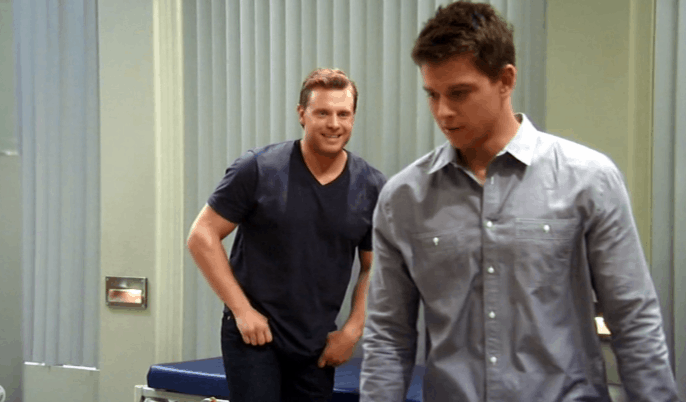 General Hospital fans can count on one hand the number of times something happened on the show that was not controversial. Really, it's not like the people who reside in Port Charles are always appropriate or doing what they should be doing. We have a man who works in the mafia, another who is regularly out harming and killing people for the good of his boss, and someone else who is taking over his brother's life as his twin so he can gain the ability to kill people left and right. Honestly, everything on the show is controversial, but only a few things can be so controversial that they may or may not have caused a little backlash from fans at the time they were aired. Any ideas what those story lines might be?
The Medication Refusal
There was a time when Tracey was worried her father was going to change his will and leave her from getting any of his fortune, and she was not wrong about it. He was going to change it, but he had a health scare before he could. He was left to die, and then he needed some of his medication to help save his life and prevent his death. It happened when he was in the room with his daughter, and he asked her for help. He couldn't get his meds himself, and without them he would die. She used that opportunity to say no to him and let him die. Fans were horrified that a daughter would do something like this simply for money, but he didn't die.
Emily's Death
Fans were not all that amused when Emily died. She was killed by the text message killer, and there was a time when fans found that her death scene was just too much to bear for some people. There was Nikolas, unfortunate to find her body himself, but she was lying there with a rope around her neck. While death wasn't something that fans were immune to seeing back when this went down in 2007, it was horrifying for some because it was suggesting it was suicide, which was not something that was widely talked about, acknowledged, or shown on daytime television at that time. It was a situation that left people feeling very uncomfortable, but it was one that also had some people feeling as if they might just have more to deal with that just that. We don't know for certain, but we do know that this was something fans were uncomfortable with.
Abortion
This is not a topic that doesn't get talked about anymore. In fact, it's one that people talk about all the time these days. It's a conversation that is not a good one, and it's not one that is something we can ignore in any way, shape, or form. There is a lot that makes a big difference around here, but this happened before the topic of abortion was all over the world and the news and in people's minds. It just wasn't something people talked about that much back then, and yet Lulu decided to have one when she found out she was pregnant with Dillon's baby. She didn't know what to do, but she ended up making the decision to end her pregnancy. It was a controversial decision, and we know that it was not something that they can deal with in any manner of speaking. However, it just wasn't something people talked about in the mid-2000s as it is today. It was more of a private matter people were not discussing back then even if they did it.