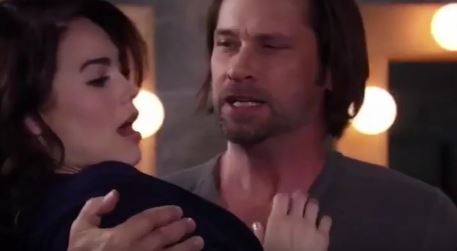 General Hospital fans want to know something. They want to know if there is a chance that Franco is worried that Jason might try to take Liz from him once he finds out he is not Jason but actually Drew. Will he try and take her? Will he try and keep his son from him? He's the father of this child — potentially — and there is a lot at stake here. Will he try and get his son from him?
We don't know what might happen, but we do know there is a great chance that things might not work out at all like we believe they might following all this. There is always a chance that someone will have a fit about the situation, that families will be ruined, that relationships will end. We know Franco and Liz don't stand a chance even though they're set to be married now. If one of the Jasons decides to take her son from her, she certainly won't be able to focus on anything else other than getting him back.
Franco keeping all these secrets from her is not going to end well for anyone, especially once the truth does come out and everyone knows what is going on with all these people. It is a real shame that things are where they are right now, but there's little anyone can do about it at this point. All we can do is wait to see how it all plays.