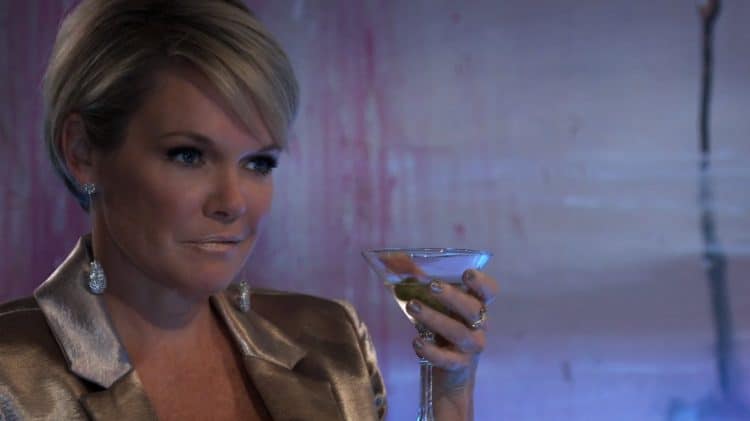 General Hospital fans are not happy with the way things are going with Sonny and Carly right now, but we don't know how to force that to stop. He knows she's got a secret, and he knows that her secret is helping out Jax. He's not sure he's a fan of her being on the same side as her ex, and he's not at all happy that she is keeping things from him. She's feeling as if she is doing all the right things, but she's upset and heartbroken that things in her own life aren't going the way she might have once thought they should go. She's got so much to live for and with in her life, but things are unfolding in a way that is not good news for her. She's struggling, and everyone is making a mess of her life for her. He's going to continue to not let her know that he knows, and it's going to be ugly.
We cannot see how things will work out for Michael, but we are so happy that the truth is coming out and things are finally turning around for him. He's been through so much, and this week will be such a big one for him even though there's not much in the way of the show airing. He's a young man with a lot to offer, and we love that about him. However, we also love that he is a young man who seems to know that there is so much for him to live for. He's got so many things going for him, and we do get that. But, we also know that this is going to be a tough time for him as so many things are revealed and so many things change in his life in the near future.
What's Happening on General Hospital
It's war between Lulu and Valentin! @EmmeRylan @japastu @GeneralHospital #GH

— Frank Valentini (@valentinifrank) December 19, 2019
Love this.
What's Next on General Hospital
MONDAY: Join us for a very special, daytime event – General Hospital's Christmas Carol. Michael Easton is Ebenezer Scrooge! It's not to be missed. Bah! Humbug! #GH pic.twitter.com/FPg4MuJATf

— General Hospital (@GeneralHospital) December 17, 2019
We don't know what is going on today as there is a special that will air. It's all new, and it's a situation that will make us all wonder what is going on, but we have to tune in to see what it is since there is nothing going on for the rest of the week. You see, there is a lot happening, and we cannot handle it all. The truth about the baby is finally coming out. Michael's life is finally changing for the better. Things are taking a very impressive and very sweet turn for all involved. There is a lot going down, and many of us are wondering the truth about it all. And, we do have to ask ourselves if we think Sonny and Carly will be all right as this lie continues to create a massive divide.
What we know about today, however, is that there is a very Dickinson-like twist going down. The people in Port Charles are going to learn a hard lesson, and that lesson is that there is a lot going down. They will learn the true meaning of Christmas, how that works, and what to expect from everyone in their lives. They've had a very depressing year around here, and we find it hard to believe that anyone feels even remotely grateful or thankful or happy or blessed this year, so we have to ask if things might just take a positive turn in any capacity. We will see, of course, but there is so much more that they could learn.
Stay tuned for more General Hospital and be sure to check out TVOvermind daily for the latest General Hospital spoilers, news, and updates.