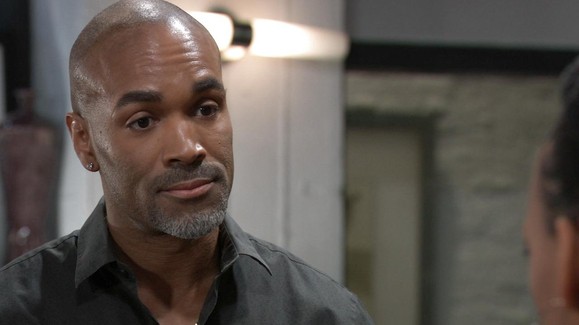 General Hospital fans are not sure that they believe what's going on. People are beginning to think that Taggert is alive and well, and it's all right. There's nothing else. There's a situation that is going to go well with this, but it's all starting to make a bit more sense as we learn more about each aspect of the situation. Things that were happening in the past suddenly seem to make more sense, such as what is going on with Jordan and with TJ and with her lying to her own husband, and with all the other things that are happening right now. We are finally able to start seeing a situation in this when you add it all up. It's not going to be what we thought it was meant to be, but it might just be what we need it to be to make more sense.
Everyone is a little miffed about what Carly is up to with that little stunt she pulled, but we have to bring it down a level. We know that there is nothing she hates more than Nelle, and that situation brings out the very worst in her. Nelle can make Carly do the stupidest things in the world without much of an effort, and that is what makes this a bit more conflicting to all of us. There's so much we don't know about around here, and it sometimes makes some sense. We know it's not all that, but we know that it will always bring her down. Jason is not making any changes to his mind right now, either. While what he is doing is not his favorite choice, he has no choice in the matter. He has to do this to keep everyone safe and alive.
What's Happening on General Hospital
Nina hasn't been this happy (or relaxed) in a very long time. Is Jax everything Valentin wasn't?
Tune into a romantic, new #GH – STARTING NOW on ABC! @watroswatros pic.twitter.com/MsBD6PFGt1

— General Hospital (@GeneralHospital) April 6, 2020
She could use a good time in her life.
What's Next on General Hospital
"Nelle is evil. Promise me you'll stop her." #GH pic.twitter.com/g5NrFe8OcD

— General Hospital (@GeneralHospital) April 6, 2020
Today's new episode is a very special one that we have to say that we think fans will love. You do love Carly, right? Well, this is one that highlights her highs, her lows, and so many other things that go along with that. She's been on the show a lot lately with her issues and her situations, and that means that there is a lot happening right now. She's going through a whole situation with Nelle again, and she did not have that in her mind to handle. But, we know that she's going to come out on top. However, this is an episode that allows her to focus on herself. We get to see a special episode in which we all just focus on what Carly is doing and what she is up to.
We get to see a past history of her life, what she's done, how she's done it, and how it's all shaped her and brought her to the place where she is right now. She's not in a good place other than this, but she's getting there. It's all about how she did her life and handled what happened, and we get to see a few very exciting things that we didn't get to see coming before. Some answers to a few things that happened in her past that definitely helped shape her into the person she is right now. We cannot handle this, and we are so excited out where this is going and what this means for us as a whole. She's one of our favorites.
Stay tuned for more General Hospital and be sure to check out TVOvermind daily for the latest General Hospital spoilers, news, and updates.
Tell us what's wrong with this post? How could we improve it? :)
Let us improve this post!