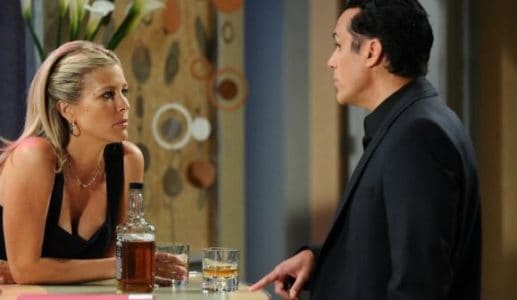 General Hospital fans love to hear things happening to people who want happiness, and we are happy to see that Carly and Sonny were able to spend their Valentine's Day being romantic spending so much quality time together. However, we are also certain that their romance is never going to change too much from their own ideas of looking for paybacks and to take people down. Whatever works for them, though, right?
We know they have a lot on their minds with all that's going on with the people in their lives, and we can't wait to see how this is all going to play out. Is there something we can do to see how this might all play out? Is there something we can do to see how this might make a difference in their lives? And what does Carly have Sonny looking for in terms of finding out what is going on?
We think she might just be in the middle of asking him to get some information about something, and we have a sneaking suspicion it's to do with someone else. She's always in their business, and why would she change right now? She's got too much going on in her mind to stop with what she's thinking. She wants him to figure out what is going on, and we can't help but wonder if it's something that has to do with Michael or Nelle or Sam or Jason? She will find out if she's asking Sonny for help.