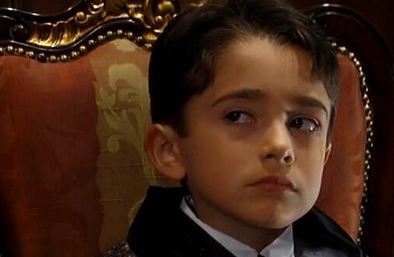 General Hospital fans are going to see that Spencer is looking to keep his family name to himself. He finds out that Valentin is in jail, and he wants to know what might happen to the family home. When Laura and Kevin tell him that they're not sure what might happen when he is sentenced, the boy decides he wants to get what's his. He's young, but he wants to carry on his family name and their legacy by keeping what is rightfully his. We can practically see Kevin's eyes rolling as the child asks about this.
It's also going to be the first time that Charlotte realizes her daddy is in jail. She wasn't entirely sure what happened to him when Anna took him off, but Lulu is going to take Charlotte to the jail to visit Dante and she will see him there. Now the girl has a lot of questions, and no one seems to have the right answers for her. She's going to cause more problems in the near future, and we're sure that this is not going to end well.
Will they be able to get Valentin out of jail in the near future? Does Lulu even want him out? Does she realize this little girl of hers needs her father to be completely happy, or will she allow her hatred of him to cloud her judgement of what's best for this little girl? It's a big chance she's taking, but she needs to consider what's best for all involved.