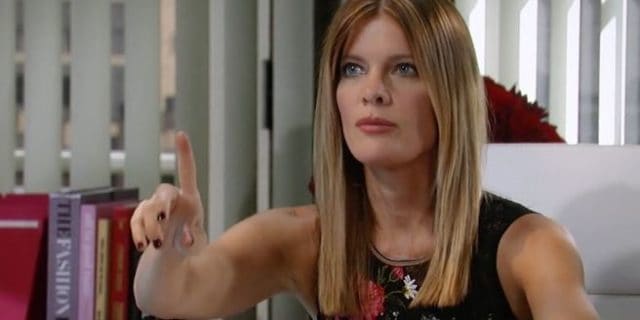 General Hospital fans are not sure what to do about Nina. She's so furious with the way things are going on in her own life these days that she is making some seriously questionable life decisions. She's made it her own business to get her life in order by speaking to Liesl about Peter. Now that she knows that he is really Henrik, she's shared that news with Obrecht, and we hear that there might be a moment when Liesl takes things into her own hands and tries to get things to go her own way. Is there a chance she might just go out of her own way to take him down? We hear that he will end up hurt later this week or early next week.
Will she do it? The rumor going around is that he is going to be attacked with a syringe, which makes is seem like she might be behind it. She is, after all, a doctor with the ability to do things like that without any problem. She might not like hearing this information from Nina, and that might lead her to make some questionable decisions and turn her own life around. We aren't entirely certain what might happen and how it might work for them, but she could be behind all this and the attack on him. We think he will live, of course. She's not going to kill him. She is, however, going to take him down in a way that she feels is appropriate.
If she kills him, people will not get the answers they are looking for. However, she will incapacitate him in some way so that she can get what she wants from him. She's not happy with the way things are going, so she's going to make sure they turn in her favor. She might not take responsibility for it right away, but someone will figure it out before too much more time passes when he's actually attacked.
Stay tuned for more General Hospital and be sure to check out TVOvermind daily for the latest General Hospital spoilers, news, and updates.