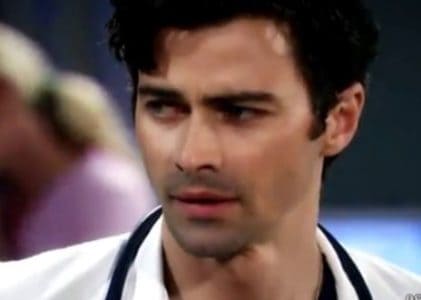 General Hospital fans know that Griffin is really struggling right now. He has so many things in his life that aren't going the way he planned on them going that he can't even figure out what to do with his future. He has this woman he cares for, but she's a woman with scars that run so much deeper than just her face. Ava might be someone who was in a fire and lost a lot of her skin, her confidence, and her looks, but she is also a woman who has a lot to offer if she could get on the right track. She's not known for being a good woman, but he feels he sees something in her that might be a bit different.
Is this true? Is there something in him that might not be as bad as other things in him? We don't know. We don't know if there is a chance that they are going to make it work, but he is going to speak to a friendly priest about his troubles and what they mean for his future. He's lost and confused, but he has to figure out what he wants.
Does he really want a future with a woman who is a criminal? Did she really change? Is there any hope for them to have a future that doesn't involve all the worst things in the world coming true for her or for him? We don't know, but we know he has a decision to make.