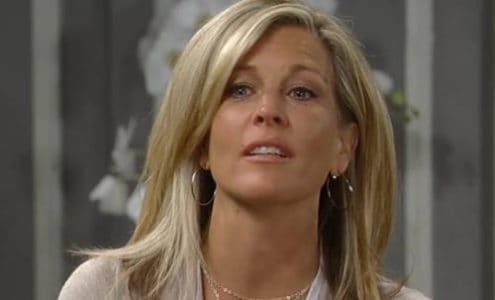 General Hospital fans are sure they have no real answers about anything in life. We know that Carly's got some issues to work out in terms of her own life, and now her house has been broken into. Who wants something with her? What is going on? Will they find something that might incriminate her in something she's been involved with in the past? We hear that Sonny's phone is going to ring and change everything.
He will find out that Carly's home was broken into. He will get her and they will head that direction, but there is something a little bit fishy about this situation. Are they walking into a trap? Is there something else going on that we don't see coming? Is there really a break in or is there something else at play here?
What is happening to them is unbelievable at this point. Is it all directly related to his job and the fact that he is ready to get out of this life for good? We know that Carly is going to find that her house was not broken into but that something else entirely is going on. We don't know what it might be, but we have a feeling that them going to the house to check on things following this phone call might be one of the biggest mistakes they will ever make. Will they live through this? Who is doing this to them, and what do they want from this couple?