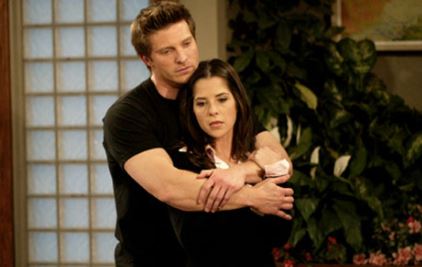 General Hospital fans are sure that there is a chance Sam and Jason will finally get back together. We hope that they are going to change their minds about one another soon. We know that she loves Drew and wants to be with him since she has been with him for years now, but we don't love them together. We only loved him because we all thought was Jason for so long, but now we want to see her with the real Jason. Drew can't give her what she needs now that he's got to focus on all the things in his life that are going on.
He's got a son from another woman, he has no idea who he is, and everything he learns abou this past is all kinds of terrible that he didn't want to know. And now he's got to focus on all that and make it his mission in life to get what he wants. Can he handle that entirely, or is there a chance he can get through to the people in his life without changing?
The problem is that he's just now who we thought he was, and that's a problem. And that means there is nothing else we can do but wait to see how it all goes down. Will he make the changes he needs to make, and will he perhaps find a woman he loves because he is Drew and not because he's thinking he's still Jason?