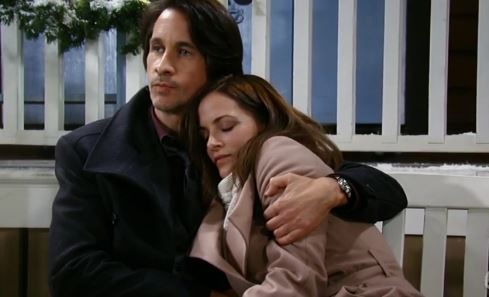 General Hospital fans are excited that Hayden and Finn are excited. They are having a baby, they have a future to plan, and we can see how happy they are together and with the direction their life is going. But we are only a little happy for them since we know she won't be around for much longer. We know her contract is up, which means Hayden's story line will end this year. She's got a lot to consider about that, and we aren't sure she can handle all that's coming her way when she finally has to make that decision.
We do know there is a chance she can focus on her own life and put things in perspective if she can, but she won't be able to with Dr. Obrecht working so hard to take her down. Of course, she doesn't know this. She knows Liesl doesn't like her, but she doesn't know it's going to come to what it's going to come to. She's only aware that she's in need of making some serious life changes right now, and she can't do that without a little help.
Can she figure out a way to make her life a little easier at all, or will she need to focus on something else? She's got a lot of trouble in her life at the moment, but we do believe she's going to end up dying during birth. We will choose to be happy for her in the meantime, though, and that's all we need.