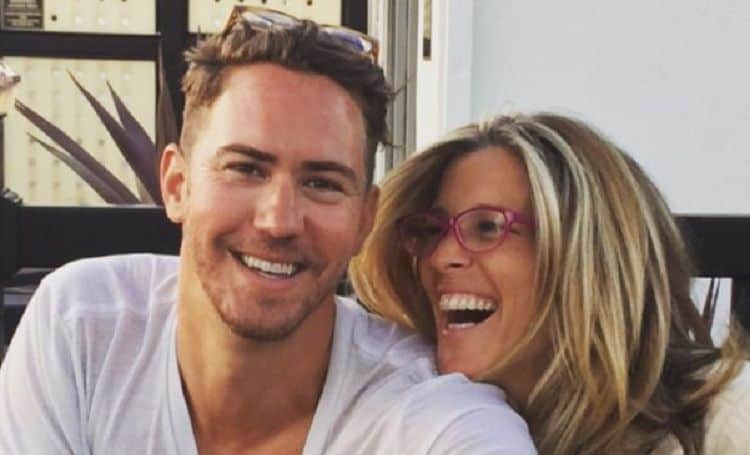 We love Laura Wright. What's not to love about her? She's amazing, and she's the best Carly that the show has ever seen. We don't want to sound biased, but General Hospital would not be the same without her. We are currently watching her deal with a lot more than any mom, wife, or woman should have to deal with in her life, but she's handling it. She's got her mom hat on right now, and it's all a thing for her. She's got to take care of a husband whose life is going bad right now, a father-in-law who is not himself, a new baby girl, and a son who thought his baby was dead only to find out this week his baby is not at all dead and he gets to be a father. She's furious with the woman who did this to him, and things are taking a very ugly turn, but we love Carly. And we want to know more about Laura Wright and all her amazing glory.
She's a Huge Fan of Maurice Benard
If you can say one thing about her, it's that she is a huge fan of her costars. She's not one to imagine she could do this without them, and she has a hugely positive working relationship with all of them. She's someone who doesn't worry at all about things when she is with them, and she doesn't have to go to work thinking she would love to have better coworkers, and it seems that they all love her in return, too. But, she's a huge fan of working with Benard, who is her onscreen husband. He is someone who makes work very easy. She always says that it's an easy day when she gets to film with him because he is so good at what he does and things just flow so naturally and beautifully when they are together. We love that about them, and we love that they are so good working together.
She's Into Being Fit
When the whole Beachbody thing was new and big and into the minds of everyone in the world, she was one of the many people who took part in the 21-day fix and made it work for her. It did work for so many people, but she felt that she needed to do something to work on being a bit heathier in her own life. We've never seen her as being unhealthy or looking anything other than absolutely gorgeous, but she's been taking good care of herself for a long while now. She's obviously good at it, too. She's someone who likes to be healthy, and we admire that about her. We admire a lot about her, if we are being honest. For one, we love how good she looks, but we love even more than she is honest about the fact that she clearly works out and takes the time to make herself a priority.
She's a Positive Person
Not only is she talented and clearly doing what she needs to do to make the world her own personal oyster, but she is someone who is happy doing it. She's got so much going for her in the world, and she's positive about all of it. Even when she and her longtime husband decided to end their marriage a few years ago, she took a positive approach to it. She was open about the fact that it wasn't working for them, but that they have tremendous respect and a good friendship, and that she's good, and she then wished everyone a wonderful day and said she was also going to have one. Her coworkers are always good about saying the same about her, too. She's always looking to do the positive thing, to talk others up, to give them compliments, and to make them all feel good. We love her glass half full outlook on life, and we only hope that she's able to find joy in everything for the rest of her life. She is such a serious inspiration to all of us, and we do adore that about her in every single capacity. She's so awesome.
Tell us what's wrong with this post? How could we improve it? :)
Let us improve this post!