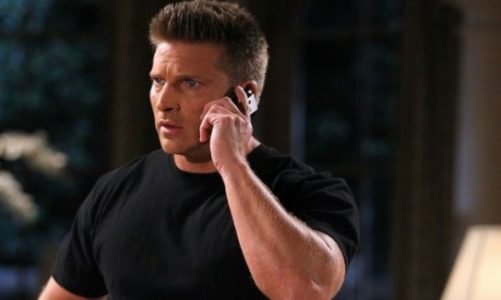 General Hospital fans want answers, and we are going to get them. We know Six asked Jason for his fingerprints. He's not going to stop until he has the answers he wants. He is beyond certain that he is Jason, and he will not let anything or anyone tell him he is not. But that's also the same way Jason feels — except for one thing. We see that he seems to waver. Where Six is completely, one hundred percent positive he is Jason, Jason seems to go back and forth. Since Six showed up, he's questioned his own identity.
You have one man certain he is the man in question, and the man who is currently that man is wondering if maybe he really is not Jason. And that, to us, is the biggest indicator he is not Jason. Jason seems to wonder if Six could be correct. A man who knows he is who he is and has all the right memories of his entire life and his existence doesn't sit back and wonder if he was placed in this life only a few years ago.
We believe Jason must have some doubts in his mind. Some blank spaces. Some unanswered questions about who he might be and why he might be that person. We don't know for certain he is not Jason, but his doubts versus Six's complete certainty do make us wonder if there is a chance he might be wrong about his identity. And that's where we are.