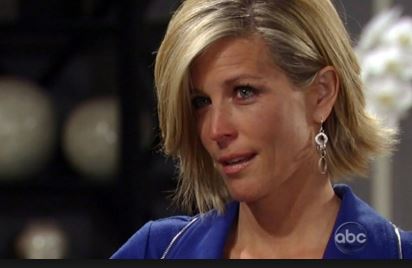 General Hospital fans know that Michael hasn't told his mother yet about his breakup with Nelle, but it's coming. She's been having some days we might describe as more than a little rough, and she's going to do whatever she can to help herself figure out where to go next. She's got some serious issues to face, and she's not going to stop until she can help Six regain his life as Jason even though he's currently in jail and not able to get free. As she promises him she will do whatever it takes, we can't wait to see how it really turns out.
There is a chance it might not work out for her. She has too much to do, too much to figure out, and things never seem to work out when there are this many players in a game this serious. We can't help but wonder if there is a chance that they might have something else to worry about in the near future.
For the moment, though, she has to practice not saying she told her son so. She needs to accept his confession, give him a hug, and move on. Will she avoid saying the phrase we all know she wants to say more than anything? We don't think she has it in her to say nothing of the sort, but she's got some work ahead of her if she wants to find her friend the answers he is looking for and help him move on with his life.