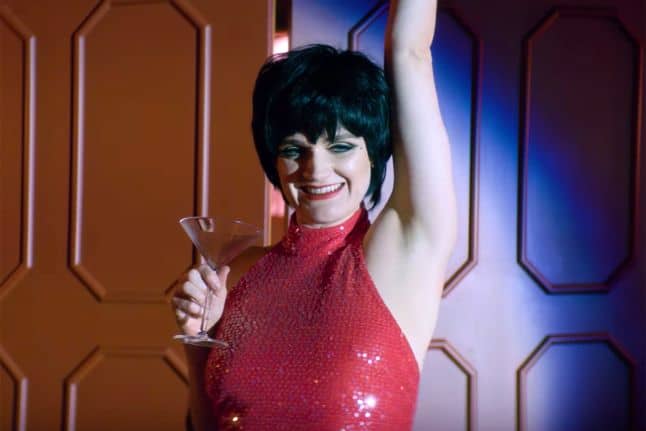 Gayle Rankin is one of the hottest up and coming stars and it's easy to see why. She is ambitious and talented and she has the natural ability to keep audiences engaged. She got her first big break in 2017 when she was cast as Queen Victoria in the movie The Greatest Showman. That same year, she was also cast in the Netflix series, GLOW. Since then, she has continued to wow viewers and critics with her roles in movies and shows. If she continues going at her current pace, there's no doubt that her name will eventually be mentioned in conversations about the most talented stars of the generation. Keep reading to learn 10 things you didn't know about Gayle Rankin.
1. She's From Scotland
Gayle was born and raised in Scotland which is where she initially developed an interest in acting. Once she decided she was serious about pursuing a professional acting career, she relocated to the United States for her studies. She currently lives in New York City.
2. She Studied At Juilliard
From an early age it was clear that Gayle had a knack for performing. While natural talent is always a good asset to have, Gayle decided that formal acting training would help her reach her full potential. She enrolled at the world renowned Juilliard School where she earned a BFA. She was the school's first Scottish student.
3. She Loved Classic Hollywood Films As A Kid
Most people have memories of watching cartoons and kids' movies when they were younger, but not Gayle. When she was a kid, she spent a lot of time watching classic Hollywood movies with her mom. At the time, she had no idea that one day she'd be in Hollywood herself.
4. She Made Her Acting Debut In An Episode Of Law & Order: Special Victims Unit
Most actors start small when they first get into the industry, but Gayle came in with a bang. Her first on screen appearance was in an episode of Law & Order: Special Victims Unit which aired in 2012. Gayle is one of countless actors who appeared on the show early in their careers then went on to greatness.
5. She's Always Wanted To Do A Period Piece
Gayle has always been grateful for the opportunities that have come her way, but doing a period piece is something that has always been on her list of goals. She told Town and Country Magazine, "I've always wanted to do a period piece on film, you know, something a little more classic. I went to school at Juilliard, and most of our training there is the classics, and as much as I thrive in contemporary, weird, experimental work, I really am excited about finding a pioneer woman or something from a different era that I could really sink my teeth into."
6. She's Not Into Social Media
As a talented young actress, Gayle has all the makings of becoming a popular figure on social media – except she doesn't have any interest in doing that. During an interview with What to Wear she said, "I definitely dabbled in the social world. I find that it's not the easiest medium for me to express myself in, you know? And I feel like my work… I hope that it can speak for itself. Truly, honestly, for my mental health, I was like, this is healthier for me, and it's been really freeing."
7. She's Drawn To Complex Characters
Gayle isn't afraid of a good challenge and this is the attitude she brings to her work. When it comes to selecting roles, she gravitates towards complex characters and she likes projects that show the range of the human experience. This approach has allowed her to show just how versatile she can be.
8. She Loves Fashion
Fashion and entertainment have gone hand and hand since both things were introduced. As a creative person, Gayle love expressing herself and fashion is one of her favorite ways to do that. She gravitates towards oversized clothing and she loves being comfortable.
9. Imelda Stanton Was One Of Her Early Inspirations
Almost every actor can pin point at least one movie that really inspired them to start acting. For Gayle Rankin, that movie was the 2004 film Vera Drake which starred Imelda Stanton. Gayle told Collider that she was completely blown away by Imelda's performance and knew that she wanted to get into acting.
10. She Used To Collect Little Bears
Have you ever gone through a phrase where you collected something really random? Gayle certainly did. While talking to Collider she shared that she used to collect little bear ornaments/figurines. She didn't mention what happened to her collection but it doesn't appear that she's still interested in it.
Tell us what's wrong with this post? How could we improve it? :)
Let us improve this post!