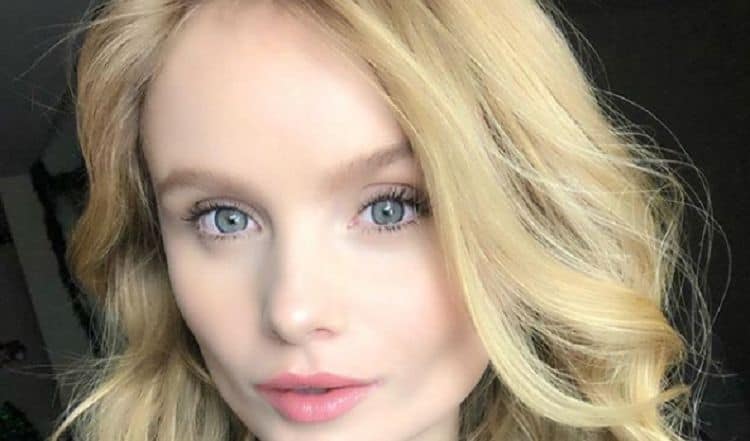 The movies and television shows we have access to today are far different from those of yesteryear. The innocence of the TV plotlines we once followed have given way to more streetwise versions that seem to be from another world altogether, and our movies entertain on an entirely new level, one suited to those much more worldly and brazen. But nonetheless, the things we watch continue to entertain in any genre, it just takes a more 'in your face' approach to get through to the society we have become.
All of this aside, we have to give credit to the fact that these new releases inspire the next generation of actors and actress. Whether we discover them on reality television or during their breakthrough roles in film, we suddenly see a young, spunky starlet who we just know will be the big-name box office star of tomorrow, or the muscular hunk with the chiseled looks who is destined to take the place of Tom Cruise when he begins to really slow down. One new face who seems to show such promise is Kayla Cromer, and she has displayed the versatility necessary by touching down on both the medium of television and film alike.
Chances are that you are unfamiliar with Kayla Cromer. You may know her from her work as a paranormal psychologist, as she worked with The Ghost Brothers Team when they investigated the San Jose, California 'Winchester Mystery House. She is currently appearing in 'Everything's Gonna Be Okay', a dramedy series by Josh Thomas, which can be seen on Freeform. She is also very special, being an actress who has been diagnosed as having learning disabilities. To us, this makes her bold, confident, and definitely worth taking a closer look at. Whether you've spotted her or not, chances are you will in the future, so let's get to know her a bit better together.
Below is a list of '10 Things' you likely don't know about the young actress, including facts from her personal, professional, and early life. When we have learned about a celebrity, we tend to spot them easily when we see them for the first time on TV because they stick in our minds. Well, the following should help, so read our compilation below on Kayla Cromer.
Here 10 Things You Didn't Know About Kayla Cromer:
1. Early Life
Kayla was born to parents Pam and Reno Cromer; her birthdate and birthplace remain unknown as of the date of this writing. Kayla is a high school graduate who studied parapsychology under Dr. Loyd Auerobach, a renowned parapsychologist, however, she initially wanted to be an attend the FBI academy and study to become a criminal profiler. Her goals changed when she began to desire a career in acting after seeing Kiera Knightly in 'Pirates of the Caribbean' and 'Curse of the Black Pearl'.
2. Career Beginnings
Things started to ignite professionally for Kayla early, beginning with a photo from a modeling shoot she participated in, which took place in San Francisco. One of the pics happened to go viral, which resulted in a takeoff of an unplanned modeling career. She has since appeared in editorials and on magazine covers all over the nation. This part of her professional life aided her in getting started in acting.
3. Kayla's Diagnosis
At the age of seven, Kayla was diagnosed as having dyscalculia (a difficulty in comprehending, learning, and retaining information about mathematics. She was also diagnosed with dyslexia and attention deficit disorder (ADD), and a diagnosis of Asperger's came at a later age (Asperger's is a condition which is classified under the autism spectrum). Kayla describes herself as being 'neurodiverse', and is one of the few actors and actresses with such disabilities. Asperger's, in particular, can make it difficult for individuals to interact socially and work with others. Kayla is rising above and beyond this diagnosis by breaking the barriers which have held back people on the spectrum in the past. While none of her conditions are readily visible to strangers, Kayla does a wonderful job of portraying her neurodiverse character on the new Freeform show.
4. Her Role On 'Everything's Gonna Be Okay'
Kayla stars as 'Matilda' on the new Freeform program, and she is one of the first actors with neuro-diagnosis to actually play the role of a person with the same; most of the time, actors without such a diagnosis fill these roles. According to her agent, Gail Williamson, Kayla was the first to audition for the role of Matilda, which enabled casting professionals for the program to understand that they could work with those who have such diagnosis, so now they can relax when it comes to considering others like her for parts in movies and on television. Kayla had been their final choice for the part, but she got it, and her audition served as a major educational tool for those involved.
5. What She REALLY Wants To Do
The fact is that while Kayla is happy to be an actress and thankful for her new role, she would really love to score a role on something put out by the Marvel Cinematic Universe (MCU), and she would like to be the first neurodiverse actress to do so. She would like her character to be 'neurotypical', or have autism. Since her career began she has longed to have a role that requires her to train hard physically, so at the current time she frequently works out at the gym and waits for the MCU to come around looking so she can take advantage of the opportunity.
6. Other Interests
It seems that Cromer is something of a risk taker, which is obvious by the fact that she is willing to advocate for herself and others like her. However, she likes to take risks that many of us would never consider. At some point in the future she would really like to experience Great White sharks by being submerged in a shark cage, making it really personal and 'in your face', so to speak. Wow, we think we'll pass.
7. The Winchester Mystery House
Season 2, Episode 3 of 'Ghost Brothers' had the team travelling to Northern California. There they visited what is known as the Winchester Mystery House, which is a mansion built in the style of a maze; it has 160 rooms, and was built by Sarah Winchester, heiress to the Winchester Rifle fortune. Sarah supposedly built the house in its style to confuse any ghosts who had been killed with a Winchester firearm. Kayla was on this episode using her paranormal investigation skills, and it marked the first time she was on television in a professional standing.
8. Family and Personal Life
Kayla places a very high value on family and believes that family comes first. She is very close to her parents, and she gives them credit for providing her with all the moral support she needs when it comes to her education, career, and other activities. As for her personal life, Kayla is not married, and she has no children. At the current time, it is unclear whether she has a boyfriend or not, but we can say that she has posted nothing on social media that insinuates that she does. It appears she is single and focusing on her career.
9. Net Worth
According to Information Cradle, Kayla does have a net worth approximation available. They say that at the current time her primary source of income is from acting, though she started out as a model and actively worked in that field for some time. Currently she has an estimated net worth between $100k and $1 million…a wide range, and safe to keep guesses inside of. Basically, it is too soon to tell, but we can likely bet that her net worth falls in that range.
10. What About Social Media, Anyway?
Speaking of Kayla and social media, we should add that yes, she is active. On Instagram, fans can check her out on her Kayla Cromer Official page, which has about 11k followers, at @kaylacromerofficial. On Twitter you can find her under @KaylaCromer17, and on Facebook you can find her page 'Kayla Marie Cromer' easily.
Wow, what an inspiring and motivated young lady. Kayla has much going for her, and thanks to her boldness and willingness to step up, others likely will also. She is beautiful, talented, and persistent…all the attributes she needs to make a career in show business. We think we will be seeing more of her in the future, and we wish her the very best in her professional endeavors. Oh, yes…we also hope she has as safe a shark experience as one can have. Congratulations on your successes, Kayla.
Tell us what's wrong with this post? How could we improve it? :)
Let us improve this post!