For almost a decade, Gary Coleman dominated the small screen as one of the greatest child stars of the late 70s and 80s. Coleman's confidence, wit, and personality captured the hearts of TV and film audiences. At the height of his fame, Coleman was listed as Number 1 on VH1's "100 Greatest Kid Stars."
For the most part, Coleman helped redefine Hollywood's child actors' successes. However, Coleman's adult life and career spiraled opposite to his on-screen life. Remembering his work and contribution to the industry, here are 10 things you didn't know about Diff'rent Strokes' Gary Coleman.
1. Gary Coleman Was Adopted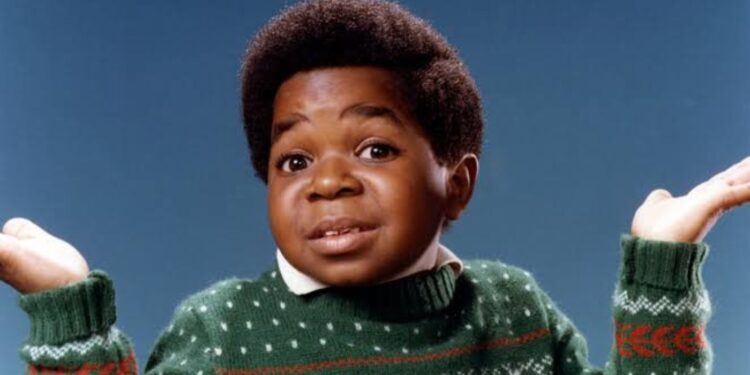 The actor was born Gary Wayne Coleman in Zion, Illinois, on February 8, 1968. His biological mother was homeless at the time of his birth and gave him up for adoption. At just a few days old, Coleman was adopted by W. G. Coleman and his wife, Edmonia Sue, a nurse practitioner at a Chicago Hospital. Coleman was raised as a bright, sharp child in Zion, Illinois.
2. Gary Coleman's Height And Illness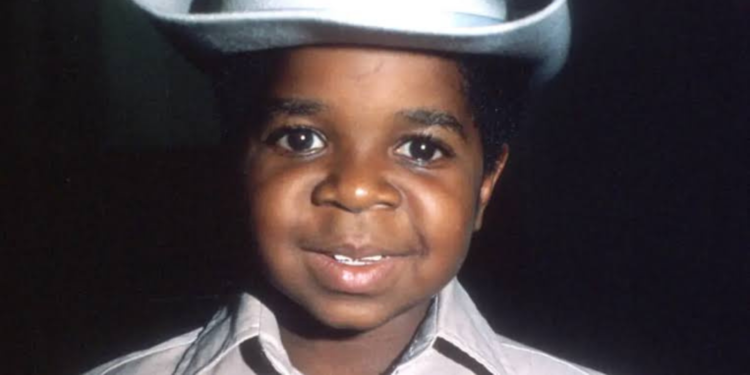 A few months before he turned 2, a medical diagnosis showed that Gary Coleman had one of his kidneys atrophied and the other weak. He was diagnosed with focal segmental glomerulosclerosis. Although it wasn't noticeable at first, as he grew into his teens, he began to show signs of stunted growth. The kidney illness, as well as the heavy reliance on and consumption of corticosteroid medications to treat it, permanently affected his growth. As an adult, Coleman could only attain a height of 4 feet 8 inches.
3. He Was Once The Highest Paid Child Actor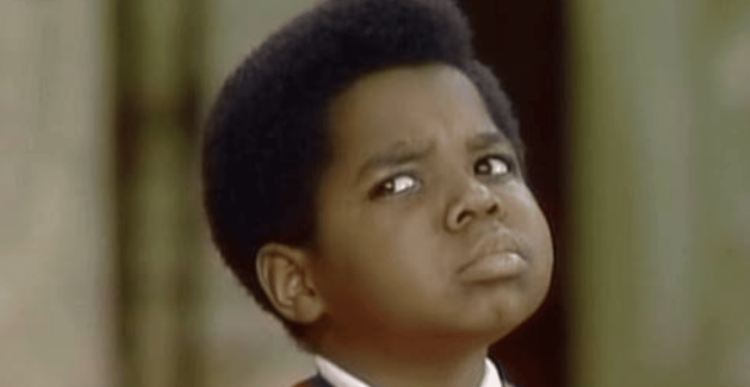 Gary Coleman was far from being the first child actor on television. However, Coleman brought something unique to the table that most child actors couldn't at the time. Often, child actors were relegated to playing supporting roles. However, although the premise of Diff'rent Strokes revolves around a wealthy, Park Avenue white man adopting his late housekeeper's two children, the show's attraction greatly rested on the 10-year-old Coleman's shoulders. He began the series earning around $1,800 per episode. However, at the peak of the show's success (with several salary renegotiations), Coleman earned between $70,000–100,000 per episode.
4. Gary Coleman Was A Railroad Fan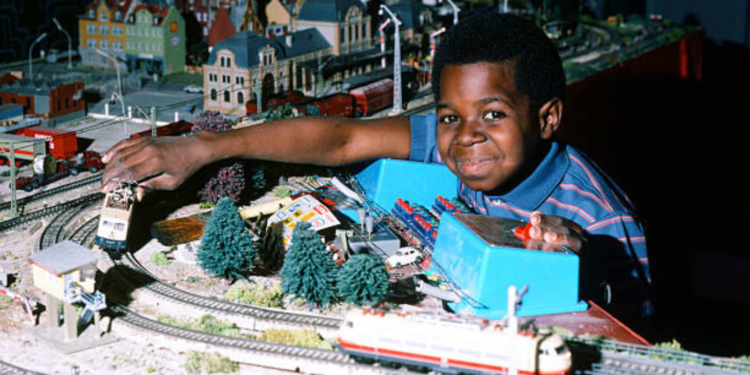 As a child, Gary Coleman was fascinated with railroads and trains. While most children outgrown their interests, Coleman had a passion for his and the money to keep it alive. Coleman had miniature railroads and trains built and installed in his homes. What began as a pastime hobby soon became a collector's item.
5. He Was First Spotted In A TV Commercial
What millions of television audiences eventually saw to be a smart, confident child on Diff'rent Strokes began years earlier as a kid. It didn't take long for his parents to realize he had the talents and gifts to be a performer. He soon began appearing in TV commercials, with a notable appearance on Chicago's Harris Bank commercial. One of Norman Lear's talent scouts spotted Coleman as he watched the commercial.
6. He Sued His Parents And Advisers For His Trust Fund Misappropriation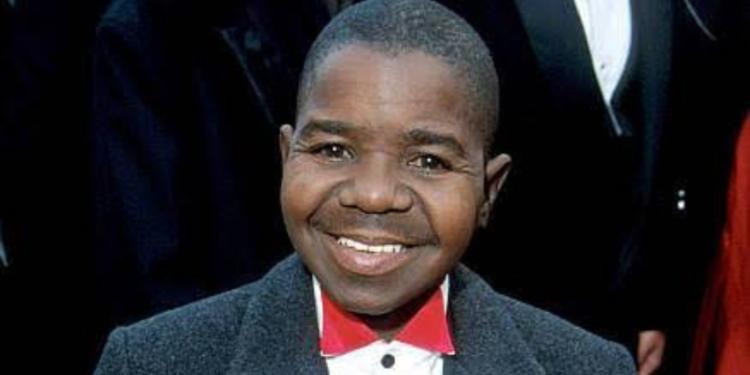 While Gary Coleman's Arnold Jackson character thrilled TV audiences, Coleman was reportedly sad and exhausted playing the character. Behind the scenes, Coleman reportedly worked long hours (sometimes up to 15 hours of shooting daily). Working on Diff'rent Strokes, Coleman made an estimated $18 million. As a child, his parents and advisers set up a trust fund to help protect his earnings.
However, when he turned 18 and the trust fund dissolved, Coleman realized his parents and advisers had structured his earnings in a way that paid them huge amounts as employees of his estate. His parents had accessed almost 70% of his earnings over time. He successfully sued them all for $3.8 million and was awarded a $1,280,000 settlement. The lawsuit severed his relationship with his parents and advisers and he never communicated with them again until his death.
7. Gary Coleman Made His Film Debut In 1981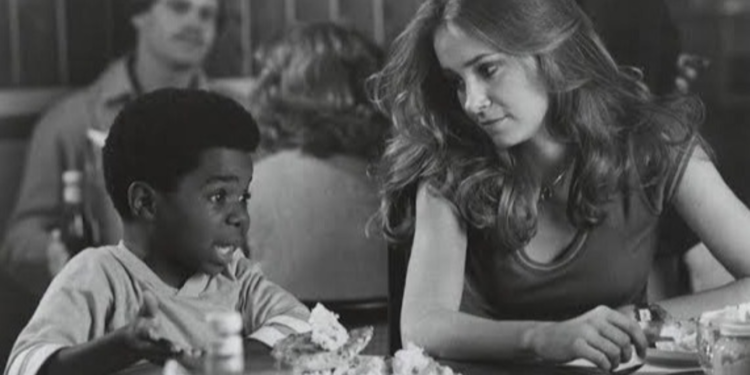 Feeling free from the stress and boredom of playing Arnold Jackson, Gary Coleman looked to transition to the big screen. He made his feature film debut in Lee Philips' romantic comedy On the Right Track (1981). Although it was a commercial success, it was mostly panned by critics, who praised Coleman's delivery but critiqued its story and direction. Besides his cameo appearances, Coleman went on to star in seven other films. His final film appearance was the mockumentary, Midgets vs. Mascots (2009).
8. He Ventured Into Politics In 2003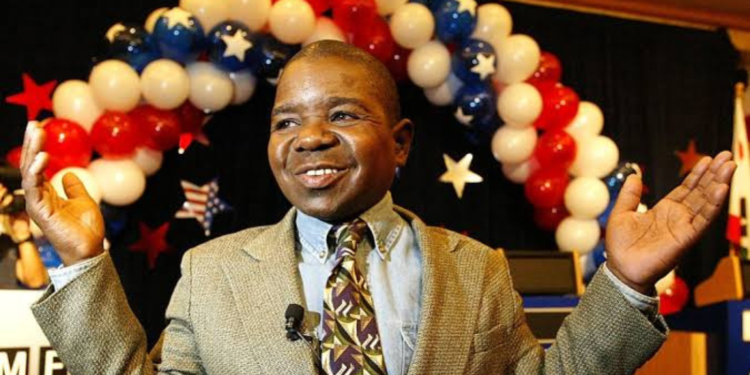 After receiving his $1,280,000 settlement in 1989, Gary Coleman later filed for bankruptcy in August 1999. Most of the money had been spent on legal fees, taxes, and a huge chunk on his increasing medical bills. To survive and stay afloat, the world's highest-earning actor had to get a job as a Security Guard. With calls for the recall of then-Governor of California, Gray Davis, for misappropriation of taxpayers' funds, Coleman was one of the 135 candidates qualifying for the ballot to be voted Governor in 2003. Although he later withdrew and pledged support for fellow actor Arnold Schwarzenegger, Coleman still received 14,242 votes (0.2%) from 9,413,491 and was placed eighth on the ballot.
9. Gary Coleman's Marriage And Run-In With Law Enforcement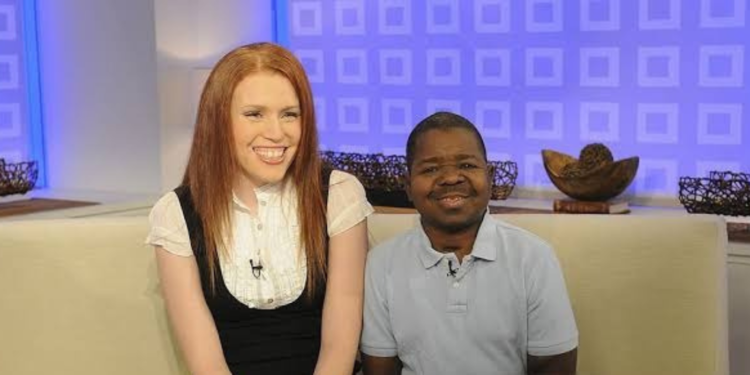 Gary Coleman was married to Shannon Price from August 28, 2007, to August 12, 2008. Coleman met Price while on the Church Ball (2006) set, where she was cast as an extra in the film. The couple appeared on the court show Divorce Court in 2008 to try to settle their differences. However, they divorced a few months later. Although Coleman filed an ex parte restraining order against Price, the couple continued living together until his death. There were several reported domestic disputes and physical abuse allegations against Price.
Coleman's run-in with law enforcement began long before his marriage. Feeling trapped in a child-like body, Coleman was unable to secure lucrative roles in film and television. Bankrupt and now working as a Security Guard, Coleman made headlines after repeatedly punching a woman, Tracy Fields, in the face. After the Los Angeles bus driver asked Coleman for an autograph, and he refused, they both entered a heated argument. Coleman told the judge he felt threatened and resorted to defending himself by punching her.
Coleman was cited for misdemeanor disorderly conduct after he was caught in an altercation with his wife in 2007. In 2008, Coleman backed his truck into Colt Rushton after an altercation in a parking lot. He made news in 2010 after he was arrested and spent a night in jail for an outstanding domestic assault.
10. Gary Coleman's Death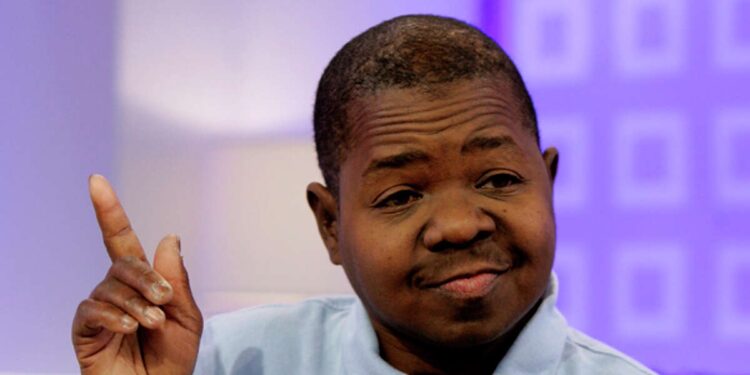 Gary Coleman died at 42 as a result of a fall in his Utah home, causing an epidural hematoma. He was immediately hospitalized on May 26, 2010, after his ex-wife (and housemate) called 911. After the hospital spokesperson said he was conscious the next morning, Coleman became unconscious and was placed on life support the next day. Shannon Price took photos of Coleman on his deathbed and allegedly sold them to tabloids. Price authorized that Coleman be removed from life support, with the hospital later confirming Coleman had filled an advance healthcare directive that gave Price legal rights to make medical decisions on his behalf. Gary Coleman died on May 28, 2010.