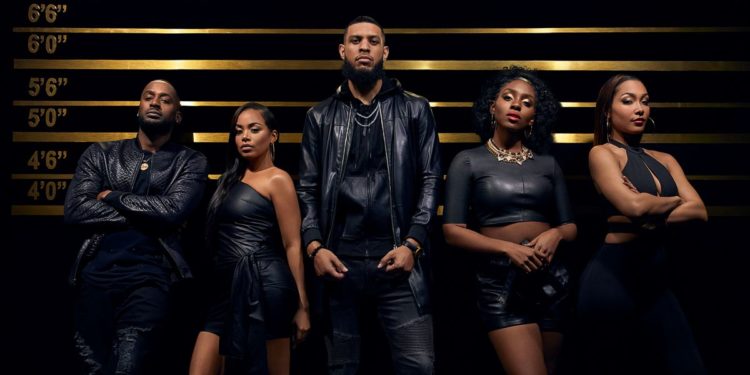 We have all watched different movies and television shows, and each one is different than the rest in its own way. While every producer tries to leave their fingerprint with each production, it is not until the audience has all the information about the show that they can set it apart from the rest. That said, maybe with these few facts about "Games People Play," you will decide if it is a show worth watching.
1. It is adapted from a book
The show "Games People Play" is based on a book by Angela Burt titled "Games Diva Play." The book revolves around the world of professional sports, and the characters comprise a murderous stalker, scandalous groupie, desperate wife, a go-getter entertainment reporter and millionaire basketball player.
2. The writer of episode two, Lover's Moon is dead
The second episode of the series was written by Ermias Joseph Ashghedom, better known as Nipsey Hussle in the entertainment industry. Unfortunately, Nipsey, along with two other men, was shot outside a clothing store he owned, Marathon Clothing on 31st March 2019 and he died shortly after the incident. Nipsey was popular for his music, but he was also an entrepreneur and philanthropist, having ventured into real estate and co-founding a science and technology-focused center for the underprivileged in his neighborhood.
3. One of the main characters is Parker McKenna Posey
One of the favorite comedies of all time has to be "My Wife & Kids", and we all loved little Kady in all her cuteness but now she is all grown up and ready to reveal that to us through steamy bedroom action (https://thegrio.com/2019/04/23/5-things-to-expect-from-bets-sexy-new-series-games-people-play/). Parker McKenna Posey who played Kady in "My Wife & Kids" is Laila James in "Games People Play" where she is a self-proclaimed "Golden Goddess" who has an affair with Marcus and wants to have a reality show based on it.
4. It has two production companies
The production of the show has been made possible through the collaboration of two companies namely Edmonds Entertainment and STX Entertainment. STX Entertainment was founded in 2014 by Bill McGlashan and Robert Simonds and so far has attracted both institutional and individual investors. It is an American firm involved in media and entertainment primarily to create, produce, finance, distribute and market film, television and digital media, including virtual reality and live events. Edmonds Entertainment on the other hand, is a television and film production firm that Tracey Edmonds owns.
5. It was initially titled "Games Divas Play."
The series first working title was "Games Divas Play" similar to the title of the book on which it is based. It is the brainchild of Tracey Edmonds who has been in the entertainment industry for more than 15 years. Since she is the president and CEO of Edmonds Entertainment, it was only natural that she used her company to produce the show. However, on 31 January 2019, the announcement came that they had removed the working title and it was renamed "Games People Play". Of course, the new title is more appropriate since it is not just the divas themselves who have to keep playing the game to find out who comes out on top.
6. The author of the book from which it is adapted is an executive producer
It makes sense to have the person who wrote the book from which you are basing your filming on to help in the production since they know what they wanted to portray in the characters they created. Consequently, Angela Burt is one of the executive producers of the show. Angela Burt-Murray, a screenwriter and executive producer of various TV series and movies, is the author of other books that have also been made into movies. She co-authored "The Vow" which was adapted for the screen by Lifetime through the movie "With This Ring" in which Jill Scott, Regina Hall and Gabrielle Union star.
7. The first season will comprise ten episodes
BET ordered the production of a first season series comprising ten episodes as announced on April 17, 2018. As per the announcement, the production companies had to consist of Edmonds Entertainment and hence filming started in Los Angeles, California on November 29, 2018. Vanessa Middleton was announced to write the first episode and also serve as the showrunner. While the main cast had previously been announced as Lauren London, Parker McKenna Posey and Karen Obilom on January 31, 2019, it was announced that Jackie Long and Sarunas J. Jackson had joined the main cast.
8. One of the lead actors was in a relationship with one of the writers
Some companies prohibit relationships between co-workers, but somehow in the entertainment industry, people fall in love either while they act or sing together. Lauren London, though rumors had it that she was married to Nipsey Hussle, was in a relationship with him for five years before his untimely death and they had a son together, Kross. Married or not, those who had the chance to be close to them could not deny the love and chemistry between the two and Nipsey even visited Lauren on set.
9. It has four executive producers
Games People Play has been executive produced by four great producers. Apart from Angela Burt and Tracey Edmonds, two other women have been involved in bringing to life this book. Vanessa Middleton who is behind the shows such as "Crosby," "Girlfriends" and "SNL," lent her brains not just as the executive producer but also the pilot episode's writer and showrunner. Kim Newton is also among the executive producers, and you can see the evidence of her creativity from the likes of "Blacklist," "Cold Case" and "Gotham."
10. It is a black millennial story
As Tracey Tells the Grapevine, Games People Play is a black millennial story that is not being told while Sarunas thinks that although other TV shows have their lanes, this series has a more styled feeling that you cannot find in the rest of the shows. Now that three episodes have aired, it is fair to say that the audience will be the judge of that.
Tell us what's wrong with this post? How could we improve it? :)
Let us improve this post!