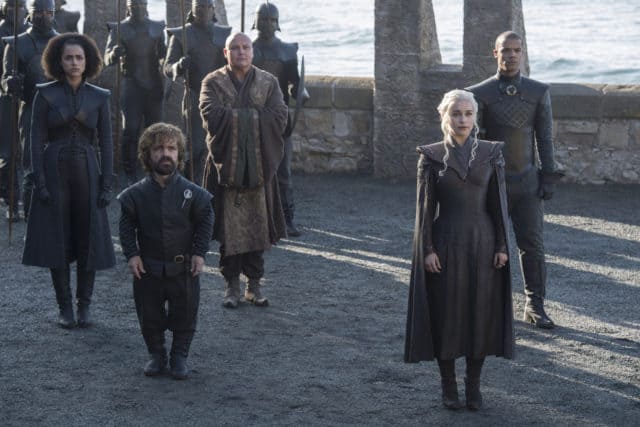 Earlier today I mentioned how I wanted to try my best to avoid too much information about Game of Thrones before it comes back to television. It's not that I have anything against watching spoilers, reading theories and exploring what might happen. It's simply that I wanted a change of pace this year. I'm trying to be very selective about what I let in and what I choose to ignore. When it comes to photos of the upcoming season, those I'm allowing. If anything it's because they're awesome and don't give too much away. And just in case you want to know what to gather from these images just ask TVline
Some key takeaways:
* Tormund is flirting with Brienne!
* Little Lyanna Mormont looks poised to deliver another kickass speech, likely on behalf of Jon Snow.
* Meera and Bran look like they're still on the run.
* Tyrion and Daenerys have obviously made landfall.
* Arya, Jon and Sansa are all represented, but will they share scenes again?
HBO released a handful of images from the upcoming, seven-episode season (debuting Sunday, July 16), and the pics are available.
Check out the photos below and start getting psyched for season 7.