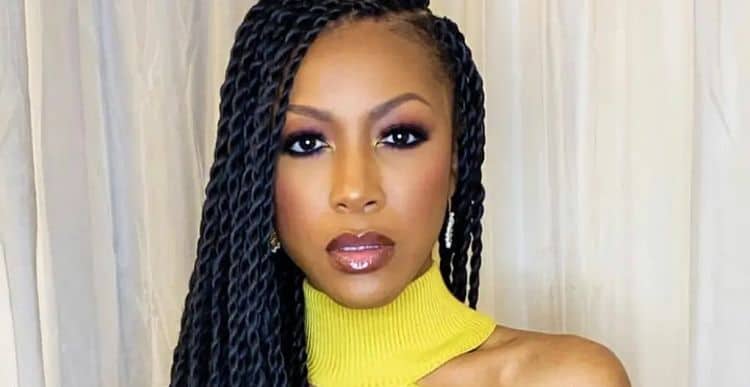 Gabrielle Dennis knew from an early age that she was born to be a performer. Over the years, she has worked hard to carve out a place for herself in the entertainment industry and she has earned a lot of respect along the way. At this point in her career, she has more than 50 acting credits, and the list is still growing. She has been in several successful shows such as The Game, Luke Cage, and Rosewood. Most recently, she has been getting attention for her role in A Black Lady Sketch Show. Her work in the series is another reminder of just how versatile and talented she is, and she deserves all the love she's been getting. Keep reading for 10 things you didn't know about Gabrielle Dennis.
1. She Is An Ohio Native
Gabrielle was born and raised in Ohio, and she developed an interest in performing when she was around four years old. Although she got her start in her home state, she knew that she needed to relocate in order to really give her career a chance to shine. She ultimately ended up moving to the Los Angeles area.
2. She Originally Wanted To Be A Ballerina
Even though Gabrielle has always known that she wanted to perform, she didn't always know exactly what kind of performer she wanted to be. She's studied different areas of the arts throughout the years, and her initial goal was to become a ballerina. Eventually, however, she decided that she wanted to focus more on acting.
3. She Is Married
Gabrielle has never been the type to put her personal life on display, but we do know that she has been married to Peter Haskins since 2006. We weren't able to locate any information on what Peter does for work, and as far as we can tell the couple does not have any children together.
4. She Has Behind-The-Scenes Experience
In addition to performing, Gabrielle has also taken her talents to the other side of the camera. According to her IMDB profile, she made her debut as a writer, director, and producer in 2014 with a short film called A Super Secret. Gabrielle is also listed as the editor of the project.
5. She Is A Comedian
Thanks to her work in A Black Lady Sketch Show, lots of people have been introduced to the fact that Gabrielle is hilarious. What many people don't know, however, is that she's also a stand-up comedian. However, she has taken a bit of a step from comedy shows now that her acting career has really taken off.
6. She Likes To Travel
Traveling is one of Gabrielle's favorite things to do and she appreciates the fact that her job has given her the opportunity to visit different parts of the world. Some of the places Gabrielle has been include South Africa, England, and France. She always looks forward to being able to experience new cultures and make lasting memories.
7. She Is Not Shy About Speaking Her Mind
Standing up for the things you believe in is usually easier said than done, but Gabrielle is really about that life. She has consistently used her social media presence as a way to raise awareness to the causes that are important to her such as voters' rights and the fight to end racism.
8. Luke Cage Was Her First Time Living And Working In NYC
Moving to New York seems like par for the course when someone is a professional actor, but that move happened much later for Gabrielle than some people might assume. During an interview with Geek to Me Radio, Gabrielle shared that filming Luke Cage was the first time she had lived or worked in New York.
9. She Loves Food
If there's one thing Gabrielle can't relate to, it's being a picky eater. She loves trying different foods and there's no shame in her game. Gabrielle told Forbes Travel Guide, "I like to eat. I'm like a human garbage disposal. I'm a very adventurous eater. For the most part, I don't think there's anything I haven't tried or wouldn't try." Her love for food is the perfect match for her love of travel.
10. She Has Some Wise Words Of Advice
After all of the years Gabrielle has spent in the industry, she knows a thing or two about being successful. While talking to Shadow and Act, Gabrielle said, "I feel like it's a game of consistency and persistence, and as long as you stay the course and stay true to who you are, you'll win."