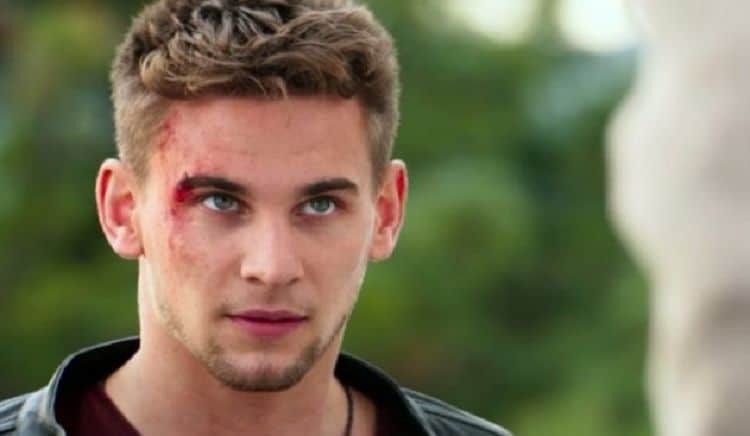 In the five years since Freddie Thorp made his on screen debut, he has managed to cover a lot of ground. He has gone from being virtually unknown to establishing himself as one of England's hottest up and coming young stars. In 2017, he got his first big break when he was cast in the movie Overdrive. The role opened up more opportunities for him and in 2018 he was cast as Chris Chahal in the TV series Safe. Now, Freddie has yet another hug opportunity on the horizon. He has a main role in the upcoming Netflix series, Fate: The Winx Saga, and his fans are excited to see him in action. Keep reading to learn 10 things you didn't know about Freddie Thorp.
1. He Studied At Lee Strasberg Theatre and Film Institute
Freddie was born and raised in the UK, but he decided to venture over to the United States to study at the Lee Strasberg Theatre and Film Institute in California. The school boasts a long list of notable alumni including Sally Field, Alex Baldwin, Laura Dern, and Barbra Streisand.
2. He Is A Positive Person
Staying positive isn't an easy thing to do. There are even entire books written on how to have a more positive mindset. Freddie appears to be a naturally positive person who does his best to look at the bright side and appreciate all of the good things that life has to offer.
3. He Is Skilled At Doing Several Different Accents
As far as we can tell Freddie only speaks English, but he can do a very impressive variety of English accents. According to his resume he is well versed in several American accents, Australian accents, and multiple accents that are native to UK based English speakers.
4. He Loves To Travel
If there's one thing most people wish they could do more of, it's travel. Freddie is lucky to be in a position where he's able to travel far and frequently, and it's something he is very grateful for. He has gotten the chance to travel to places all over the world including Thailand, France, and Italy.
5. He Has A Large Social Media Following
Freddie may still be early in his career, but all of the work he's done certainly hasn't gone unnoticed. He has built a large fan base which has resulted in him also building a big social media following. He already has more than 30,000 followers on Instagram and that number is only going to increase as he gets further into his career.
6. He Has Theater Experience
Even though Freddie doesn't have a ton of on screen experience, he certainly isn't new to acting. Prior to making his on screen debut in 2015, he did quite a bit of theater work. Some of the plays he was in are Pool No Water and The Cherry Orchard. He has done considerably less theater now that his on screen career has taken off.
7. He Loves Sports
Staying active has always been one of Freddie's top priorities. While there's no doubt that he probably spends a good amount of time in the gym, playing sports is his favorite way to get exercise in. Some of his favorite sports include mountain biking, rugby, and swimming.
8. He Is A Model
Freddie's good looks are probably one of the first things that people notice about him and his acting career isn't the only place where they're being put to good use. Freddie is also a natural model and his Instagram profile makes it very clear that he's done several professional photoshoots. What isn't as clear, however, is whether or not he has worked with any major brands.
9. He Is Very Adventurous
Freddie loves a good adrenaline rush and he isn't afraid to try something new. His adventurous spirit has resulted in him doing all sorts of exciting things, many of which he has shared with his followers on social media. Whether it be going hiking, snowboarding, or biking, Freddie never backs down from an opportunity to have a little excitement. His willingness to step out of his comfort zone will likely be helpful in his career.
10. He Is Close To His Family
There have been plenty of stories about celebrities who have abandoned their families once they started to get a little success, but Freddie won't ever be a character in a story like that. He comes from a very close knit family and he loves spending time with his family whenever he gets the chance. He and his sister, Ophelia, have an especially close relationship.