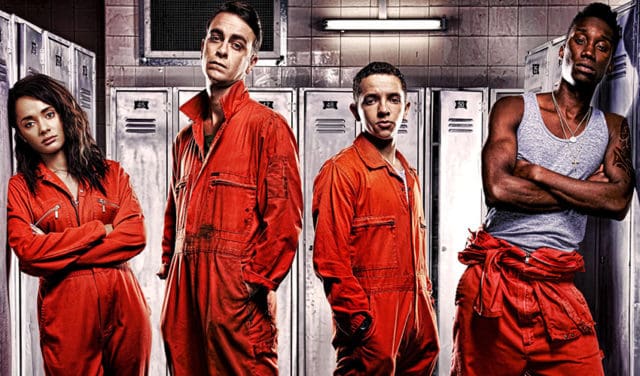 Clerkenwell films is a UK production company based in Clerkenwell, London. It was founded in 1998 by actor John Hannah and director Murray Ferguson. During that time, they have produced television shows for both the UK and international broadcasters. Some of the platforms on which their series are shown include the BBC, Channel 4, ITV, Sky, E4, and Netflix. Some of their shows include 'The End of the F***ing World', 'Lovesick', 'Misfits', and 'Afterlife'. Here are five more things that you probably do not know about the production company Clerkenwell Films.
1. BBC Worldwide Has a Stake
Many of the series produced by Clerkenwell Films are shown on BBC and this television network must have faith in the company because BBC Worldwide has a stake. Their initial stake was 25 percent, but they have recently upped this to 49 percent. BBC Worldwide did not release details of what they paid for their stake but said they were delighted to strengthen their links to one of the UK's top production companies. Murray Ferguson added that it felt like the right time to collaborate with a highly respected global business.
2. John Hannah Acts in One of Their Productions
Although he is the co-founder of Clerkenwell Films, John Hannah is also an actor and he has starred in one of the television series that his company has produced. 'Rebus' is a detective drama series that was launched in 2000. There were four series of this drama between then and 2007. Clerkenwell Films produced the first series. John Hannah plays the lead role of DI John Rebus. The series also stars Ken Stott and Gayanne Porter.
3. They Produced the TV Film 'Diary of a Nobody'
In 2007, Clerkenwell Films produced a four-part television film adapted from the comic novel 'The Diary of a Nobody' by brothers George and Weedon Grossmith. The film was scripted by Andrew Davies and was shown on BBC4 as part of their Edwardian season. Hugh Bonneville played the l.ad role of Charles Pooter.
4. They Have a Strong Team of Executive Producers
One of the reasons this production company is so successful is that they have a strong team of executive producers. Petra Fried has worked at Clerkenwell Films since 2000 and had previously worked at both Scottish television and BFI Productions. Andy Baker joined the team in 2002 and he oversees many of the ongoing projects at the company. Matt Jarvis worked for World Productions before becoming an executive producer at Clerkenwell Films in 2006.
5. They Have Won Multiple Awards
Clerkenwell Films have won multiple awards in recognition of their work in producing television series. 'Misfits' is the television series for which they have won the most awards, so far. IN its first series, they won a BAFTA TV Award for Best Drama Series, two RTS Craft Awards for Sound and Special Effects, two Broadcast Awards for Best Multichannel Programme and Best New Programme, a Broadcast Digital Award for Best Scripted Programme, and a Channel of the Year Award for The Network & Fast Track Choice. The accolades have continued throughout both the second and third series of the show.
Tell us what's wrong with this post? How could we improve it? :)
Let us improve this post!