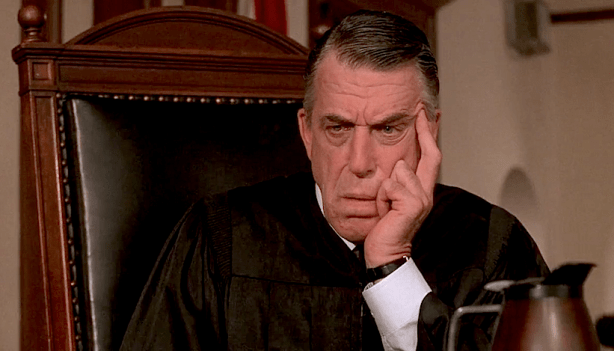 You'll likely remember Fred Gwynne more for his looks than his name since he was in fact a big man. He stood around 6'5″ and was very imposing in some ways. But he became truly imposing when he had to put on the forty to fifty pounds of costume that he wore during The Munsters TV show that made him so famous. Before this he'd been working his way up along the ranks, doing what he could to get noticed. But once he put on the outfit and began to perform people took an instant liking to him. In fact even the reruns of The Munsters that were ran for at least a decade or more after the show was over were loved by children and adolescents. Even adults that had watched the show as children tended to love seeing them. Fred managed to create, or recreate, an iconic character that people have enjoyed ever since Mary Shelley decided to put the morbid tale to paper. Thankfully Gwynne took it and rolled with the part in a way that made it fun and engaging and less creepy and horrifying. He did a great deal more than The Munsters however, and those of us that have been around for a little while should be able to remember that he was also in the films Pet Sematary and My Cousin Vinny just to name a couple.
So yes, it's time to see a biopic on this man. The only question would be who would be fit to fill his shoes.
10. He wrote and illustrated children's books.
A lot of people didn't know this about him. In fact I didn't even know this about the man until I looked it up. He wrote a handful and did them all on his own. The only reason it seems that they didn't do too well is that he catered to a younger audience and there wasn't much chance of anyone else catching on. It was a great effort no doubt since children's books are usually fairly popular, but the market is so easily saturated that trying to get your voice out there is like yelling into the wind.
9. Fred admitted to liking the character of Herman Munster.
He enjoyed playing this character despite the fact that it wasn't always fun and games. Fred had to wear an excessive amount of padding, makeup, and 4-inch asphalt spreader boots. There was a lot to the character as far as props and it was no wonder that he had to move around like he did. Something tells me it wasn't all just for the act, as that's a lot of extra weight for anyone to carry around.
8. Unfortunately he was typecast after The Munsters.
Despite the popularity of Herman Munster it didn't do a lot of good for Fred's career afterwards. He was typecast as the big guy and had to endure a lot of people calling him by his stage name rather than by his real name. He actually walked out of the audition for the Punky Brewster show because the auditioner decided to call him Herman Munster instead of his real name. In truth it's easy to agree with Fred, it's not that professional to identify someone by their stage name when they're trying out for another part.
7. He sang as well as acted.
It's said that Fred had a very nice singing voice and could carry a tune very well. In fact he sang professionally for a part of his career, which is something that many people don't likely know about.
6. Fred had a career onstage as well.
There are a great many things that people didn't know about Fred Gwynne and it could have been that he tried to keep it that way. Or it could have been that after The Munsters people thought that he was all done. The truth however is that he had a rather impressive career even if his credits aren't as long as others.
5. During WWII he was part of the US Navy.
He served during the war as a radioman on a submarine chaser. In case you're wondering what this means, Fred was the guy receiving and monitoring radio transmissions and signals aboard a ship that was specifically designed to hunt down and possibly take out enemy submarines.
4. My Cousin Vinny was his last movie.
My Cousin Vinny was released in 1992, and Fred passed away in 1993 due to complications from pancreatic cancer. He passed in his cigar room at home, which some might see in a different light but I can't help but respect. The man got to pass away in some comfort at least.
3. After the war he attended Harvard.
Using the GI Bill he made his way to college where he began his studies of art and theater. Obviously we know how that turned out as he went on to have a very well-rounded career.
2. He would lend his voice talent to commercials and radio shows.
Fred didn't sit idle all the time, he was almost always looking for something to do and some way to contribute to the industry he'd grown to care about.
1. It's past time to talk about him.
He's been a part of pop culture for a while now. It's time to show what his life was like and why he's still important as a part of our history.
But once again, who in the world is going to play him?
Tell us what's wrong with this post? How could we improve it? :)
Let us improve this post!