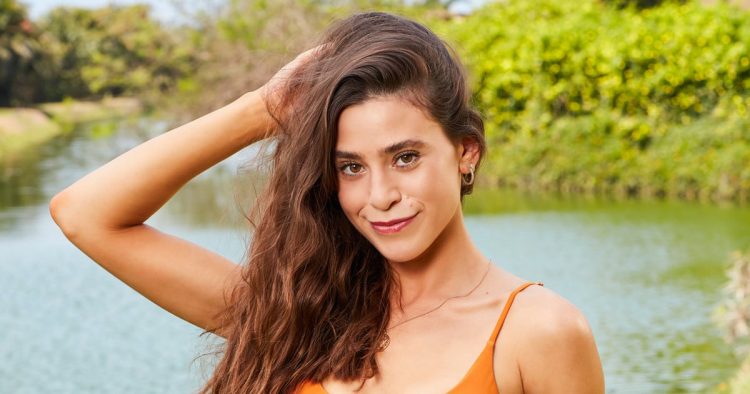 Keeping secrets is one thing that many people love, and Jane Averbukh is one of the people living a secretive life. Averbukh currently lives in West Hollywood and is known as one of the contestants to win Colton's heart in the Bachelor season 23, but she lost was eliminated. She is also among the cast of Bachelor in Paradise season 6 which is to premiere on 5th August 2019. Despite her keeping her life a secret, get to know of these facts about her.
1. Jane is not her real name
Depending on our characters and interactions with other people, we end up with nicknames. Some people also give themselves nicknames when they don't like their real names. Getting Jane as a nickname sounds odd since it just looks like a first or a middle name, but her real name is Adrianne. For Averbukh, we may think of her getting nicknames such as Addie or Anne, but how does she end up with Jane as a nickname? Many people who know her believe that Jane is her real name, and she also uses it on her social media platforms.
2. She holds a master's degree
Averbukh acquired education before venturing into her profession. She went to Southern California University, where she graduated with a master's degree in social work. The knowledge has assisted her venture into her career as a social worker since she works at an elderly daycare facility caring for the seniors. Jane loves advising the elderly in the facility and has also worked as a counselor to teenagers in schools. She enjoys counseling because she is into motivating other people, and as a social worker, she makes use of her positive vibes to inspire other people.
3. She is 26 years old
From the fact that Averbukh is 26 years old, with quick math, we find that she was born in 1993. She has, however, not disclosed the month or date that she was born. Birthdays are special days that we always share publicly on social media as we celebrate turning a year older, but for Averbukh, her case is different. A look into her Instagram account does not give us any clue of birthday celebrations for Averbukh. She has kept her birthday a secret due to reasons best known to her.
4. She is optimistic
We sometimes lose in competitions, and it can affect our self-esteem. Averbukh was sent home by Colton in The Bachelor, but this did not affect her morale. She continued working with her infectious energy. Despite not winning Colton's heart, she did not feel bitter about it as she says in Information Cradle. She says that all was well in her conversation with Colton but was surprised that she did not get the final rose. During an interview, the press wanted to know whether it was due to lack of connections that Averbukh lost, but she denied it as she does not regret. She is, however, hoping to be more aggressive, given another chance.
5. Her family
Averbukh has kept her family a secret. She has not provided any information about her parents and siblings. We, however, know from her Instagram bio that she loves spending time with her mother, and her grandmother taught her to speak Russian. She also treats the elderly as part of her family as she enjoys spending time with them at work. Extending her secret life to her family makes it hard for us to know more about her family except for the mother and grandmother.
6. She loves dogs
We all have pets at one point and Averbukh has a dog. She enjoys spending time with Bella, her dog, when she is not at work. She has pictures on her Instagram account of herself with her dog. The fact that she says that during her free time, she spends time with her mom and her dog suggests that she loves the dog and treats it as part of her family.
7. She is Jewish
Religion is always part of us, and for Averbukh, she is Jewish. She wears a massive Star of David necklace, which is a characteristic of the Jews. The headline by Jenny Singer 9 term her as a Jew when Jenny Singer was demanding justice for Averbukh after she lost in the competition. Besides, Bustle also reveals that she is likely to be Jewish.
8. She drinks alcohol
Alcohol drinking is one way of spending leisure time, and Averbukh finds it fun drinking alcohol. She, therefore, spends some of her free time with friends drinking as revealed on Star Bio. We might think that drinking alcohol defies the rules of her religion, but for Averbukh, her Jewish religion permits controlled drinking of alcohol. It is thus evident that she is not a heavy drinker.
9. Her talent is giving advice
There are different types of abilities that we have. For Averbukh, she says that her strength is giving advice. The love for giving advice might be the reason why she pursued the course in social work. She has had the opportunity of providing information to many people, especially teenagers. She feels good about guiding any group of people, and she terms giving pieces of advice as a gift she was born with, and it has been her passion. The passion for guiding people has boosted her confidence as we can see that she did not regret losing in The Bachelor.
10. She does not have a massive social media presence
Averbukh is not one who you get to know through her social media. She shares a few things about herself in social media. A look in some of her social media accounts might make you doubt whether the social platform is hers. Celebrities' lives can always reach us through their social media. They always post all their adventures and profiles, but Averbukh is different. The few pictures that she shares are not enough to describe her. All things associated with her remain a secret.